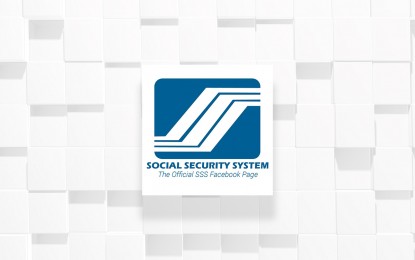 MANILA – A lawmaker at the House of Representatives on Monday called for the immediate release of the PHP1,000 increase in the monthly pension of retired members of the Social Security System (SSS).
Cagayan de Oro City Representative Rufus Rodriguez said senior citizens are especially vulnerable to the coronavirus disease 2019 (Covid-19) pandemic.
He noted that senior citizens receiving pensions are excluded from availing the government's cash assistance under the social amelioration program.
"In fact, they are more vulnerable to infection. Most of them have maintenance medicines that they buy with their small monthly pension," he said.
"They have to be helped, especially SSS pensioners who are getting less than PHP16,000 a month. They need the additional PHP1,000 increase," he added.
Rodriguez endorsed to Malacañang a letter-appeal to President Rodrigo Duterte from his senior citizen-constituents in Cagayan de Oro calling for the PHP1,000 pension hike.
In their letter, the retirees said the PHP1,000 is the second tranche of the PHP2,000 pension increase the SSS granted its pensioners in 2017.
The retirees said the second installment was expected to be released last year but payment was deferred for this year because the state-run agency was still raising funds.
"But until now, we have not received it yet, and we need it badly for our medicines…We are humbly appealing to Your Excellency to help us with our predicament," they said in their letter to Duterte.
The SSS has released PHP11.9 billion for the April 2020 pension, benefiting over 2.7 million retirees.
"We allowed the early release of their monthly pension to provide them with some financial assistance," said SSS president and chief executive officer Aurora Ignacio.
"It will help our pensioners cope with the situation that the country is facing right now brought about by the dreadful coronavirus disease 2019," she added. (PNA)