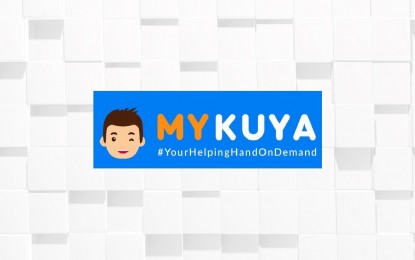 MANILA – Services marketplace, MyKuya, has doubled the number of its customer accounts during the enhanced community quarantine (ECQ) due to coronavirus disease 2019 (Covid-19) pandemic, company chief executive officer Shahab Shabibi said in a virtual press conference Tuesday.
Shabibi said MyKuya app has signed up more than 100,000 customers, in which over 50,000 registrations were done since the ECQ started in Metro Manila in the middle of March.
MyKuya app bridges service-seeking consumers and partners called 'Kuya' (brother) and 'Ate' (sister), who can assist with customers' daily errands like shopping for groceries.
With the restricted movement during the ECQ, Shabibi said bulk of the demand on MyKuya app involves shopping and delivery of grocery items, while messengerial services are also in demand.
He said MyKuya has created income opportunities for its 'Kuya' and 'Ate' partners, aside from providing services to customers under ECQ.
MyKuya partners are earning PHP80 to PHP140 per hour or PHP800 to PHP1,200 per day for full-time work, which are higher than the minimum wage, he added.
"More important than anything else is that we have been able to create opportunities for work and create jobs," Shabibi said.
During the ECQ, MyKuya ran an online job fair wherein more than 1,000 new partners have signed up for the service marketplace.
MyKuya targets to create 1 million jobs by 2022.
Enterprises that are also affected by the ECQ can also bring their products and services to their customers through MyKuya, Shabibi said.
He said MyKuya now has over 100 retail partners, including giant brands such SM and Robinsons.
"In fact, MyKuya is enabling retailers to go online in as little as 24 hours and deliver a smooth offline to online experience," he added. "We empower businesses with instant access to labor and services and we also drive business brands and retailers, and this is very important." (PNA)