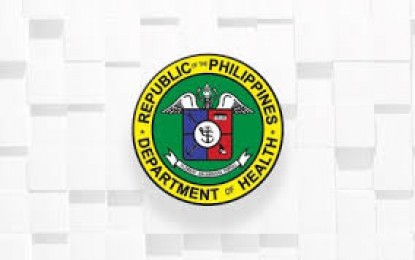 MANILA – The Department of Health (DOH) has issued a memorandum allowing medical graduates to engage in limited practice of medicine as deputized physicians, without need of any certificate of registration from the Professional Regulation Commission.
"In these extraordinary times, extraordinary measures are exacted. We look forward to these medical graduates who will support this war against Covid-19," Health Undersecretary Maria Rosario Singh-Vergeire said.
The department's Memorandum No. 2020-0169 issued last Saturday is consistent with the provisions of Republic Act 11469 or the Bayanihan to Heal as One Act and RA 2382 or the Medical Act of 1959.
RA 11469 vests in the president the power "to engage temporary human resources for health to complement or supplement the current health workforce" in the country while RA 2382 stipulates that "medical graduates who have completed the first four years of medical course, or graduates of medicines x x x may be given limited authorization by the Secretary of Health to render services during epidemics or national emergencies whenever the services of duly registered physicians are not available."
The engagement of deputized physicians would be a last resort, when all efforts to recruit or hire licensed physicians have been exhausted. They would be handling non-Covid-19 cases in a primary healthcare facility or in the hospital affiliated with their medical school.
This ensures that other essential health services will not be disrupted throughout the Covid-19 response.
For those to be assigned in primary health care facilities such as health centers, rural health units, province/city health offices, clinics, or temporary isolation facilities, the medical graduates are expected to treat and manage cases to help reduce the burden in hospitals already overwhelmed by Covid-19.
They are also expected to assist in the early detection of Covid-19 cases, facilitate appropriate referrals by following the standard algorithms provided by the DOH, and treat cases that can adequately be managed at the health facilities thus mentioned.
Meanwhile, those who will be assigned in affiliated public or private hospitals will temporarily augment the health workforce of the hospital by covering areas, departments, or units where regular hospital staff have been pulled out and transferred from due to the influx of Covid-19 cases.
The deputized physicians, however, shall not be assigned in critical care areas, Covid-19 triage/frontline areas, emergency room or in other areas directly managing Covid-19 cases.
The special authorization for limited practice of medicine may be granted to Filipino graduates of a medical education program who have completed the one-year post-graduate internship program within two years prior to March 17, 2020.
Once hired, a deputized physician will receive a monthly salary of PHP38,463.60 (inclusive of 20 percent premium), Covid-19 hazard allowance of PHP500 per day, Special Risk Allowance, board and lodging, and other benefits provided under RA 11469 and other relevant policies, under a contract of service.
Apart from appropriate personal protective equipment (PPE), proper orientation on protocols, safe and quality patient care, and other institutional policies will be provided regularly.
The limited authority to practice of the deputized physicians will be valid until the termination of the national health emergency or until prematurely revoked or canceled. They will be working under the supervision of a licensed physician who will be accountable for their actions. (DOH PR)