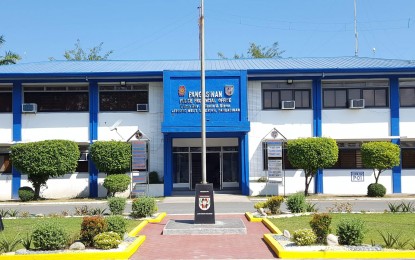 LAOAC, Pangasinan – A man killed himself after slitting the throats of two of his family members and a bedridden woman inside their house in Barangay Banuar here early morning of Saturday.
In an interview, Laoac chief of police Capt. Mark Taminaya identified the suspect as Nestor Untalan, who also injured two men who tried to help his family.
Taminaya said Untalan killed his mother Rema, wife May, and an incapacitated woman identified as Rosita Tangco.
"He took a chopping knife, and slit the throats of the victims," he said.
When neighbors Gerardo Tadena and Anthony Pastor heard the screaming, they immediately checked and barged into the Untalans' residence, he added.
"They were then attacked by a demented Nestor, who eventually slit his throat after the killing rampage and also injuring the two neighbors," Taminaya said.
The police quickly responded to the call and rushed the Tadena and Pastor to a hospital in Urdaneta City, where they are currently under observation.
The suspect's two minor children were unharmed.
Based on their investigation, Taminaya said that Untalan may be suffering from hallucinations and other mental disorders.
"Three days ago, his neighbors noticed that he was not sleeping. He was observed hallucinating when there was an instance he mistook a piece of a stick as a snake," he added.
Taminaya said the suspect was not included in their town's drug watchlist. (PNA)