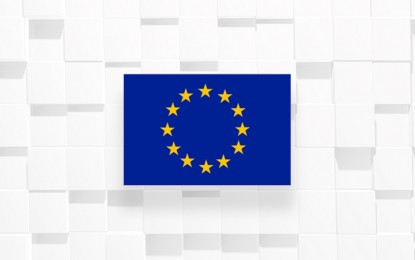 MANILA – The European Union (EU) is launching its first-ever virtual cultural fair featuring an online film festival, stargazing and the diverse Euro-Pinoy concert.
Chargé d' Affaires Thomas Wiersing of EU Delegation to the Philippines said the Viva Europa 2020 event aims to showcase the best of European music, arts and crafts, literature, films and astronomy.
The cultural event starts on May 25.
A total of 11 European multi-awarded full and eight short films will be made available free and subtitled in English and will remain until June 18 via Festival Scope.
The Euro-Pinoy Concert, on the other hand, will be joined by jazz artist Tomáš Sýkora (Czechia), violinists Jeanette Kamphuis and Stefan Randehed (brother and sister team from Sweden), flamenco guitarist Alex Fernandez (Spain), DJ Bhutta B (Philippines) with host Sanya Smith, daughter of the legendary rocker Pepe Smith.
The production is set on May 29 at 8 p.m. to be livestreamed at the EU in the Philippines Facebook page and Twitch.com.
Lovers of poetry are also in for a pleasant literary recital on May 30 at 5 p.m.
Diplomats and the European community from diplomatic missions of Czechia, France, Hungary, Italy, Poland, Spain and the EU Delegation will read carefully-selected poems that convey messages of solidarity, hope and collaboration to Filipino audiences.
The poetry recital, to be livestreamed at EU in the Philippines, will also showcase multi-awarded and renowned poets Alma Anonas Carpio and Mookie Laguesta, including two poets from LIRA or Linangan sa Imahen, Retorika at Anyo.
Aside from music, films and poetry, the EU is also leading the "Journey to the EU", a children's festival on June 5 at 10:30 a.m.
Embassies of Czechia or the Czech Republic, France, Italy, Poland, together with the EU Delegation, have prepared a cacophony and a cocktail of the best of arts and crafts, films, puppetry together with introductions and doodles' session with noted television personality and artist Robert Alejandro.
The EU Delegation will also conduct once again its stargazing and moon gazing event dubbed "Ode to the Stars and to the Moon" on June 6 at 8 p.m.
Giovanni Seritella, an astronomer on the side and program manager, EU Delegation to the Philippines together with Professor Jun Cajigal and members of the Philippine Astronomical Society, will lead the online astronomical event. (PR)