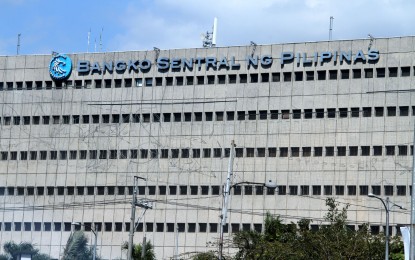 MANILA – Monetary authorities are now investigating allegations of illegally approved multi-billion loans by officials of a universal bank, said Bangko Sentral ng Pilipinas (BSP) Governor Benjamin Diokno on Monday.
In a Viber message to journalists, Diokno did not identify the financial institution but cited this is the one referred to in "About Town" column published in the Manila Standard, a major daily, last June 12.
He said the central bank's Investigation and Prosecution Group of the Office of the General Counsel and Legal Services "is now conducting an investigation".
"Rest be assured that the legal processes (will) be observed in handling this complaint. However, considering that this is already under investigation, as well as the confidentiality of matters involving banks as provided for under its charter, the BSP cannot comment further," he added.
The said newspaper column talked about an alleged violation of officials of an unidentified bank regarding an "over PHP4 billion worth of unreported and illegal DOSRI loan".
DOSRI stands for directors, officers, stockholders, and their related interests.
The BSP allows banks to extend DOSRI loans provided that these dealings are "premised on the overarching principle that the transactions shall at all time be kept above board and conducted on an arm's length basis, and that BSFIs (BSP supervised financial institutions) have adopted robust internal policies and procedures in handling related party transactions that are compliant with the minimum requirements of law and regulations".
Diokno said the BSP's policy-making Monetary Board (MB) received the complaint against the officers of the bank, which the column said is also involved in property and the retail sector, last June 3 for violation of the New Central Bank Act and the General Banking Law of 2000. (PNA)