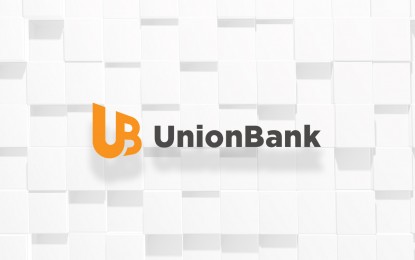 MANILA – An executive of Union Bank of the Philippines (Unionbank) has underscored the importance of cyber hygiene especially now that more people are using online transactions to lessen their need to go out of their homes during the coronavirus disease 2019 (Covid-19)
In a virtual briefing Wednesday, UnionBank chief information security officer Jose Paulo Rufo said cyber hygiene means ensuring that one's online presence is safe and his details cannot be hacked easily.
This can be done by ensuring that people do not share their passwords and personal identification number (PIN) and by having separate e-mail addresses for their bank accounts and social media accounts, he said.
Citing a 2019 report by global cybersecurity giant Kaspersky, Rufo said the Philippines is one of the countries in Southeast Asia heavily targeted by phishing attacks.
He said the pandemic pushed the number of attacks higher since people relied on digital or online transactions as areas have been placed under quarantine.
Rufo said people thus should only use the official online platforms of the businesses they need to transact with to ensure safe transactions.
Phishing is a crime being done by cybercriminals by using fake electronic mail (e-mail) addresses of a certain institution like banks to obtain individuals' personal details, account numbers, and PIN.
Rufo said they have received complaints about phishing among their clients since the quarantine was put in place in the middle of March but did not give any figures regarding the increase, saying that "these kinds of activities are almost non-existent prior to the lockdown."
He said their clients have informed them they received electronic mails telling them to go to a certain website to update their information or to donate to causes, such as the fight against the Covid-19.
"What we immediately do to help our customers is to secure their online accounts immediately so that they don't get victimized any further. We help in educating the customers. And we helped the customers in going to the law enforcement agencies so that the bank and the consumers can go after the cybercriminals," he said.
Rufo said Unionbank continues to work with law enforcement agencies to also get updated on how the fraudsters operate nowadays.
"Cybersecurity is really an evolving process so we need to be up-to-date on how they do it," he added. (PNA)