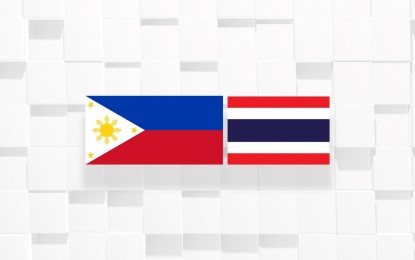 MANILA – Thailand considers the Philippines as an "important" family member of the Association of the Southeast Asian Nations (Asean) and not as a rival, a Thai official said on Friday.
The clarification was made after Presidential Spokesperson Harry Roque recently noted that a "fierce" tourism competition between Manila and Bangkok may have prompted a Thai newspaper to brand the Philippines as "Land of Covid-19 (coronavirus disease 2019)".
In a letter sent to Director Virginia Arcilla-Agtay of the News and Information Bureau, the mother unit of the Philippine News Agency, Thailand Counsellor Pachongwat Yuckpan explained that the Thai newspaper that made the headline describing the Covid-19 situation in the Philippines enjoys the right to free speech and expression.
"The right of freedom of speech and expression is abundant among Thai press. Thailand's constitution guarantees freedom of expression to all individuals, as well as for the press and media," she said.
Yuckpan, nevertheless, admitted that the news headline against the Philippines was "indeed inappropriate and misleading".
However, she dismissed as "factually wrong and misleading" Roque's remarks about the Philippines' supposedly tourism competition with Thailand.
"Thailand has never held the Philippines as a rival or competitor in any way, but rather, as an important fellow member of the Asean family, united by our common values and interests, and our long-standing bilateral relationship. Tourism in both countries offers vibrant and diverse experiences, unique to one another," Yuckpan said.
Yuckpan also stressed that the Covid-19 pandemic has prompted Thailand to currently focus on domestic tourism.
"Due to the overall Covid-19 situation around the world which has not yet improved, for the time being, Thailand's main focus has been only on domestic tourism," she said.
Yuckpan hoped that her clarification would lead to a "better understanding" between the Philippines and Thailand, especially now that Covid-19 is grappling the two Asean member-states.
The Philippines has logged the highest number of Covid-19 infections in the Asean, with 209,544 confirmed cases, as of Friday.
Thailand, on the other hand, has recorded six new infections, bringing the total number of Covid-19 cases to 3,410. (PNA)