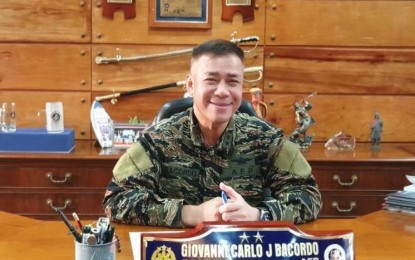 MANILA – The Philippine Navy (PN) on Tuesday said the arrival of new patrol assets will greatly enhance its patrol capabilities and prevent terrorists and other criminals from sneaking in.
"This situation will be best addressed through the modernization of our assets that we are now continuously pursuing, particularly the acquisition of the Philippine Fleet's Fast Attack Interdiction Craft (FAIC) project and the Philippine Marine Corps' Combat Raid and Interdiction Boats as well as its Small Unit Riverine Craft (SURC)," PN chief Vice Admiral Giovanni Carlo Bacordo said.
Bacordo said these naval platforms are necessary to contain the dynamics of maritime terrorists and transnational criminals and capacitate the Navy to secure and defend the country's maritime territories and jurisdiction and promote coastal peace and order.
These are expected to be delivered within the next two years as in the case of the FAIC.
"Through the upbeat support of the Filipino people, through the government, to the modernization efforts of the whole of the Armed Forces, the Philippine Navy is now in the process of acquiring more capable surface assets to interdict pirates and other lawless elements, and become more responsive to the ever-changing security threats to the Philippines' vast maritime environment," the PN chief added.
Bacordo added that they are exerting all efforts in conducting security patrols against terrorists and other threats while assisting in response efforts to the coronavirus disease 2019 (Covid-19) pandemic.
"The PN's conduct of intensified and sustained security operations in our maritime borders has been a deterrent factor for terrorism and other transnational crimes, however, it remains to be a challenge for the Naval Operating Forces especially now that these rogue elements are taking advantage of the government's preoccupation with the Covid-19 crisis," he added.
Meanwhile, PN public affairs office chief Lt. Commander Maria Christina Roxas said the Navy's efforts for the past three years have reduced incidents of kidnapping, maritime terrorism and robbery-at-sea in the tri-border area of Zamboanga, Basilan, Sulu and Tawi-Tawi.
"While such is the case, we still cannot discount the possibility that these foreign terrorist individuals might have sneaked in through other maritime ingress given the wide expanse of our porous border," she added. (PNA)