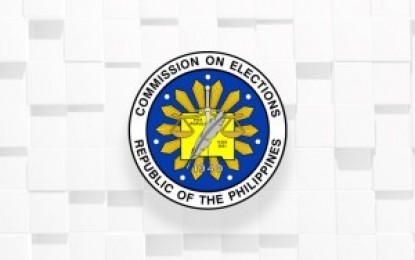 MANILA – The Commission on Elections (Comelec) will decide on the proposal of Metro Manila mayors to postpone voters registration up to next year to mitigate the spread of the coronavirus disease 2019 (Covid-19), Malacañang said Thursday.
Presidential Spokesperson Harry Roque said it is up to the Comelec to decide on the deferment of voters registration and not the Inter-Agency Task Force for the Management of Emerging Infectious Diseases (IATF-EID).
"It's not a decision of the IATF," he said in a virtual presser.
Roque said the IATF-EID, like the Metro Manila mayors, is also recommending the deferment of voter registration.
However, he said the IATF-EID could not dictate on the Comelec since it is a constitutional body.
"We can only recommend to the Comelec but the final decision will be the Comelec because it is a constitutional body tasked with the conduct of voter's registration," he said.
Earlier, Metro Manila mayors pushed for the postponement of voter registration until January 2021 or until modified general community quarantine (MGCQ) is declared across the country.
Metro Manila Development Authority (MMDA) general manager Jose Arturo "Jojo" Garcia said they wanted to defer voter registration due to fears of Covid-19 transmission.
However, the Comelec opposed the recommendation since voter registration was already suspended for six months.
Comelec Spokesperson James Jimenez said that if the proposal is approved, aspiring voters would only have nine months to register for the 2022 elections.
He said that under existing rules, the Comelec does not allow voters registration in areas under enhanced community quarantine (ECQ) and modified enhanced community quarantine (MECQ).
According to Jimenez, the resumption of voter registration proceeded smoothly, with the registrants observing physical distancing.
However, he said the Comelec will respect the decision of the IATF-EID.
The Comelec resumed the nationwide voters registration last Sept. 1 and supposed to continue until Sept. 30, 2021 in preparation for the May 2022 elections. (PNA)