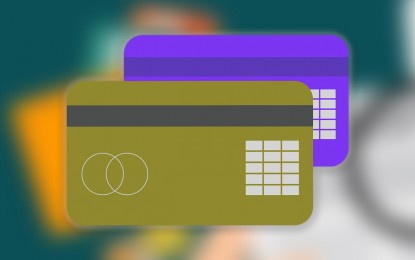 MANILA – The ceiling for the annual interest rate for credit card transactions has been set to 24 percent or maximum of 2 percent per month, effective Nov. 3, 2020.
In a virtual briefing Thursday, Bangko Sentral ng Pilipinas (BSP) Governor Benjamin Diokno said no other charges may be imposed by credit card firms except for the processing fee, which should be at maximum amount of PHP200 per transaction.
He said lone-type credit card transactions, or those paid on installments, will have a monthly add-on rate up to maximum of 1 percent.
"The imposition of a maximum ceiling on interest or finance charges on credit card transactions is also in keeping with the country's current low interest rate environment," he added.
Diokno said these new policies are in line with the Credit Card Industry Regulation Law and promotes responsible credit card lending on the back of rising electronic payments because of the pandemic.
"The issuance (of new policies) will enable credit card holders to settle financial transactions under more affordable pricing terms," he added.
Meanwhile, Veronica Bayangos, director of BSP's Supervisory Policy and Research Department, said central bank data show that annual interest rate on credit card receivables in the first half of this year ranged between 18 to 58 percent.
Based on credit card business activity reports as of end-June 2020, the average annualized interest rate for all types of card holders is around 26 percent, she said.
Bayangos said members of the Bankers Association of the Philippines (BAP) and the Credit Card Association of the Philippines (CCAP) supported the move toward the imposition of ceiling on credit card interest rates "so we do not expect any non-compliance from this policy." (PNA)