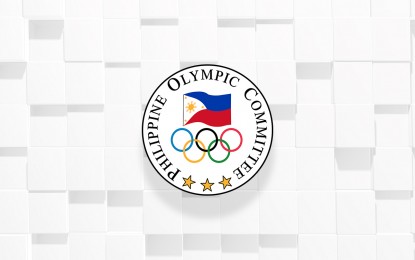 MANILA – The Philippine Olympic Committee (POC) election picture has now become clearer as the two groups looking to sweep all the electoral seats are now unveiling themselves.
Incumbent president Bambol Tolentino of Integrated Cycling Federation of the Philippines was the first to announce his partial slate during Tuesday's Philippine Sportswriters Association Forum, naming Samahang Basketbol ng Pilipinas president Al Panlilio as his first vice president and Philippine Fencing Association and Philippine Modern Pentathlon Association president Richard Gomez as his second vice president.
The concurrent congressman of the 7th District of Cavite then completed his ticket on Saturday, naming Triathlon Association of the Philippines president Tom Carrasco as his candidate for chairman, Gymnastics Association of the Philippines president Cynthia Carreon-Norton as his treasurer, and Philippine Basketball Association legend Chito Loyzaga, representing the Philippine Amateur Baseball Association, as the auditor.
The board members in Tolentino's ticket are Muaythai Association of the Philippines secretary general Pearl Managuelod, Philippine Judo Federation president Dave Carter, renowned sports doctor George Canlas, the head of the United Philippine Surfing Association, and fellow congressman Prospero Pichay of the National Chess Federation of the Philippines.
Meanwhile, World Archery Philippines president Clint Aranas, Tolentino's opponent for POC top post, recently unveiled his own partial ticket for the election as well.
Aranas will have Philippine Handball Federation president Steve Hontiveros as his chairman, Philippine Athletics Track and Field Association president Philip Juico as first vice president, and Philippine Rugby Football Union secretary general Ada Milby as second vice president.
Aranas will reveal the rest of his slate at a later date.
Both Tolentino and Hontiveros are seeking fresh four-year terms as president and chairman, respectively.
On the other hand, Milby initially expressed her desire to challenge Gomez for second vice president as an independent candidate, but on why Aranas adopted her to his ticket, he explained, "Pareho kami ng punto (We have the same points): accountability and transparency."
Aranas also revealed that he is also adopting Managuelod as one of his board members despite being officially part of Tolentino's team, making her among the favorites to secure a seat in the POC board.
Ahead of the Nov. 27 election, aspirants can now begin filing their certificates of candidacy on Oct. 1. (PNA)