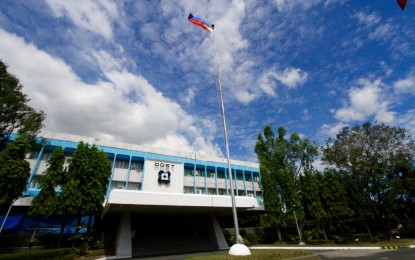 MANILA – At least PHP8 million have been allocated for the "Iron Rice for Nutrition and Overall Wellness (NOW)" project in Bukidnon, with the goal of producing iron-fortified rice (IFR) to help address the incidence of anemia in the province, Department of Science and Technology (DOST) Secretary Fortunato de la Peña said.
In an interview with the Philippine News Agency over the weekend, de la Peña said the project targets to produce some 32,000 kilos of IFR.
Of the figure, 18,000 kilos will be sold to institutional buyers and other markets.
"The Maramag Community (MACO) Mutipurpose Cooperative will operate the pre-mix facility, (will be in charge of the) production of pre-mix IFR; take care of the utilities; and maintenance of the equipment. The arrangement with MACO is to plow back as seed fund for the continued procurement of raw material (palay or broken rice) to sustain the advocacy of consuming IFR, initially among the members of MACO in Bukidnon," he said. "This will be part of the MOA (memorandum of understanding) and (will be) closely monitored by the project team, including examination of financial records."
He said they will be provided with an extruder and mixing equipment, as well as packaging and labeling assistance.
The Food and Nutrition Institute (FNRI) will provide the technology and capability building interventions to MACO Multipurpose Cooperative, he added.
"Bukidnon was selected as the project site for IFR since it is a rice producing province, contributing 60 to 70 percent of rice supply in Region 10. Bukidnon is one of the top 10 poorest provinces in the Philippines in 2018. Poverty incidence is high, attributed to malnourishment and vitamin deficiency. IFR can be a solution," de la Peña pointed out.
According to the FNRI, there are only three IFR producers in the country -- two in Luzon, and one in Mindanao, which is located in General Santos City.
"Bukidnon has no data on the incidence of anemia, only morbidity due to anemia which is 940 in 2016, 1,485 cases in 2018," the DOST chief said, citing the Provincial Health Office of Bukidnon.
De la Peña admitted that 14,000 kilos of IFR that will be given out for free is not enough to address the incidence of anemia in Bukidnon.
"This will (only) be the advocacy and promotion stage. Hence, it is envisioned that IFR production will be sustained by the project partner MACO," he said.
Meanwhile, de la Peña said the project also involves the study of IFR's efficacy in resolving iron deficiency anemia.
The project will also establish IFR production as an alternative livelihood of farmers, he said. (PNA)