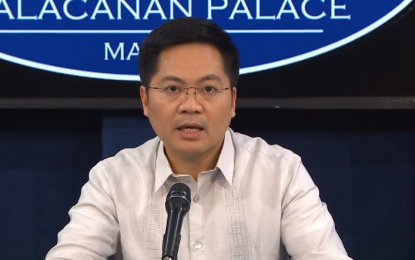 MANILA – Cabinet Secretary Karlo Nograles renewed the administration's call for the passage of a National Land Use Act (NLUA) saying it is needed to ensure the country's food security.
Nograles, who heads the government's Zero Hunger Task Force, said the government recognizes that the unchecked conversion of agricultural lands could adversely impact the agricultural sector, and, as a consequence, threaten Philippine food security.
"When we talk about food production, food availability, food price stability, and helping small farmers, the land is important. When unregulated and unrestricted land conversion happens, food security is threatened," he said in a Facebook live Saturday night.
He said this is the reason why President Rodrigo Duterte has called on Congress to pass the NLUA in his state of the nation addresses from 2016 to 2019.
According to Nograles, the National Economic and Development Authority has also reiterated that an NLUA would ensure the rational and sustainable use of the country's land and physical resources.
He said the NLUA would also harmonize sector-specific land-use policies and institutionalize land use planning.
"A National Land Use law can ensure that agricultural lands are not converted, as it will allow us to identify land that will be used for agricultural purposes," he said in Filipino.
The proposed NLUA has been pending in Congress for two decades.
The proposed law creates a national land-use authority that will draft and oversee a national land-use plan that will classify land according to use: protection (for conservation), production (for agriculture and fisheries), settlements development (for residential purposes), and infrastructure development (for transportation, communication, water resources, social infrastructure).
Recently, the Zero Hunger Task Force (ZHTF) launched the country's National Food Policy (NFP) on World Food Day, which was commemorated last Friday.
The NFP is a long-term, cohesive strategy that involves initiatives for ending hunger, achieving food security, improving nutrition, and promoting sustainable agriculture.
Tasked with spearheading the implementation of the NFP, the ZHTF is mandated to review existing laws, regulations, and rules relative to food security, and to recommend measures to improve these. (PNA)