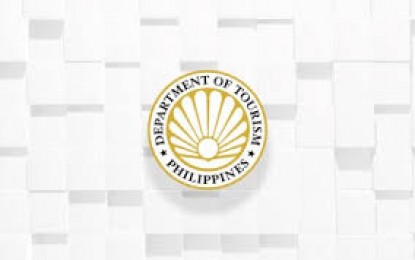 MANILA – The Philippine Retirement Authority (PRA) was ordered to suspend the issuance of special retirees residence visa (SRRV) pending the amendments of policies on age and visa deposit requirements, the Department of Tourism (DOT) said Friday.
PRA's policy, which allows foreigners aged 35 to 49 years old and above to retire in the Philippines was questioned by lawmakers on Monday, who said it may have implications on the country's national security as most of the retirees in this age bracket are Chinese nationals.
During the PRA Board of Trustees meeting on Friday, the PRA was directed to review its policies on age bracket, dollar deposit requirements, and the conversion of these deposits into allowable investments.
The PRA is expected to implement an "enhanced program" to regularly monitor the profile and activities of active SRRV holders in coordination with other government agencies, such as the Bureau of Immigration, Department of Justice, and the Department of Labor and Employment.
It is likewise tasked to coordinate with the Tourism Promotions Board (TPB) to formulate and review PRA's marketing and product development plans, and the benchmarking of its retirement program with other countries.
According to the DOT, the acceptance and processing of applications to join the SRRV program as well as the issuance of special visas are suspended, pending PRA's compliance with the above-cited directives.
The Board will reconvene on November 6, 2020, to tackle these urgent policy reforms.
Records presented during the DOT budget deliberation at Senate, show that with 27,678, the Chinese tops foreign nationals who choose the Philippines for their retirement and the majority of them are 35 years old.
Aside from the Chinese nationals from the People's Republic of China, the foreign retirees' population in the Philippines is comprised of 14,144 South Koreans, 6,120 Indians, 4,851 Taiwanese, 4,016 Japanese, 3,704 Americans, 1,870 Chinese nationals from Hong Kong, 1,595 British, 792 Germans, 752 Australians, and 4,498 other nationalities. (PNA)