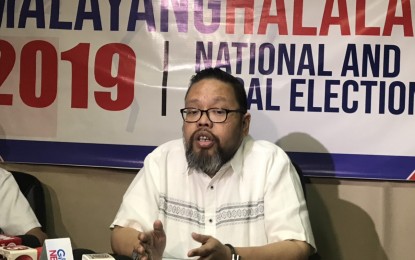 MANILA – The Commission on Elections (Comelec) estimated the number of registered voters for the 2022 national elections to be around 62 to 63 million.
Comelec spokesperson James Jimenez said Tuesday the number includes potential new registrants and voters whose registration was activated.
"Four million potential registrants and expected a million reactivation, we project that we will have from anywhere around 62 million to 63 million voters in 2022. For 2022 we have about 4 million potential registrants, people who turned 18, and might or might not register to vote," Jimenez said in a virtual discussion.
He also reported that from a voting population of 61 million in 2019, they have deactivated nearly 3 million voters for failing to vote for two consecutive elections, leaving only around 59 million registered voters.
"We also have roughly 1 million to 1.5 million potential reactivations. The reason for this is after every election, we do a round of deactivation of people who failed to vote twice," Jimenez added.
In the 2019 polls, the voter turnout is 75.90 percent or roughly 46 million to 47 million voters.
Currently, the Comelec is conducting a nationwide voter registration, which will run until Sept. 30, 2021.
Applications may be submitted to all Offices of the Election Officer from 8 a.m. to 3 p.m., Mondays to Fridays.
The poll body added that voter registration remains suspended under Resolution No. 10674, in critical areas that may be under localized enhanced community quarantine as determined by appropriate authorities.
The voter registration resumed last September 1. (PNA)