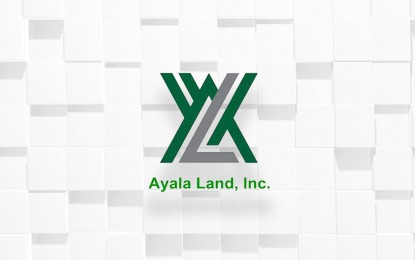 MANILA – Ayala Land Inc. (ALI) on Friday reported a 73-percent decline in net income to PHP6.4 billion for the first nine months of the year, as the coronavirus disease 2019 (Covid-19) pandemic continues to impact business operations.
Its consolidated revenues reached PHP63.3 billion in the January to September period, 48 percent lower compared to the same period last year.
The company saw improvement between the second and third quarters of the year, however, as it registered a 73-percent jump in revenues to PHP22.1 billion.
Net income in the third quarter also reached PHP1.8 billion, a substantial advancement of almost nine-fold compared to the second quarter as government restrictions started to ease.
"Covid-19 continues to significantly affect our operations and the performance of our company. We've seen, however, improvement in (the) majority of our business lines in the third quarter as pandemic-related restrictions gradually eased. We anticipate favorable developments moving forward as the reopening of the economy gains traction and have started to introduce new product inventory in our estates," ALI president and chief executive officer Bernard Vincent Dy said in a statement.
Revenues from property development amounted to PHP40.6 billion, a 52-percent drop due to lower project bookings and limited construction activity.
With the resumption of construction activities, property development revenues more than doubled to PHP15.7 billion in the third quarter from PHP7.6 billion in the second quarter.
Commercial leasing revenues also decreased by 37 percent to PHP17.3 billion given restricted mall and hotel operations and the temporary closure of resorts during the period.
In the third quarter however, mall revenues started to rebound, increasing 29 percent from the second quarter to PHP1.5 billion as restrictions eased resulting in a higher foot traffic of 30 to 35 percent of pre-Covid levels.
The company also moved closer to a return to normalcy by launching three sequel projects with a total value of PHP2.2 billion in the third quarter of 2020.
In August of this year, Ayala Land's AREIT Inc. became the country's first Real Estate Investment Trust listing at the Philippine Stock Exchange.
AREIT continues to diversify its leasing portfolio with its PHP5.1-billion planned acquisition of the 30th commercial development in Pasig.
AREIT's maiden acquisition in September was the purchase of Teleperformance Cebu, a 12-storey building located at the Cebu I.T. Park, Cebu City. It has a total gross leasable area of 18,092 square meters that is 100 percent occupied. (PR)