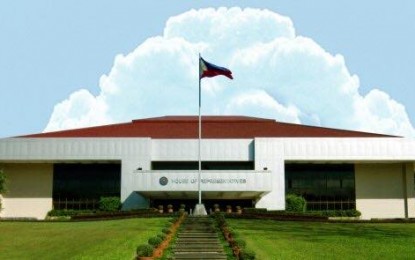 MANILA – The House Committee on Appropriations on Wednesday approved the funding provisions for the bill establishing the Department of Water Resources (DWR), which is a priority measure of President Rodrigo Duterte.
Albay Rep. Joey Salceda, one of the authors of the measure, said the proposed budget for the DWR is PHP2 billion.
Salceda said this is in addition to the current year's appropriation of the following agencies that will be subsumed under the proposed department, including the National Water Resource Board, River Basin Control Office, Water Supply Sanitation Unit of the Department of the Interior and Local Government, Water Quality Management Section of the Environmental Management Bureau, Bureau of Soils and Water Management of the Department of Agriculture, and Manila Bay Coordinating Office.
The DWR shall be the primary agency responsible for the comprehensive and integrated identification and mapping of all water resources, planning, policy formulation, and management of the ownership, appropriation, utilization, exploitation, development, sustainability and protection of water resources in the Philippines except fisheries or aquaculture.
The bill allows the department to create when necessary, water resource subsidiaries, instrumentalities and entities to engage in water transmission, water distribution, waste water treatment and management, and sanitation in accordance with existing relevant laws.
It also allows the department to enter into contracts, joint venture agreements or understanding, public-private partnerships, and memorandum of agreements or understanding, either domestic or foreign relating to investment and financing water-related projects, under such terms and conditions as the Department may deem proper and reasonable subject to existing laws.
Under the bill, attached agencies to the department include: the Local Water Utilities Administration (LWUA), the Metropolitan Waterworks and Sewerage System (MWSS), the National Irrigation Administration (NIA) and the Laguna Lake Development Authority (LLDA).
The measure also creates the Water Regulatory Commission which will assume the economic regulatory units and functions of the MWSS, NWRB, LWUA, SBMA, PEZA, and TIEZA.
Salceda said the proposed budget for the Water Regulatory Commission as an attached agency of the DWR is PHP300 million.
The bill also creates the Water Trust Fund to be used for water development, water sanitation and waste water treatment and management, and water sustainability programs and projects authorized under the proposal. (PNA)