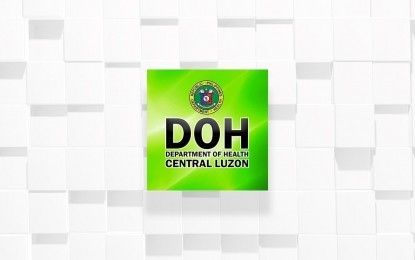 MANILA – The Department of Health (DOH) on Wednesday noted a decrease in leptospirosis cases this year.
In a Viber message to reporters, the DOH said there are only 1,070 cases as of Nov. 14 compared to 3,140 cases in the same period last year.
It also reported that incidence rates were highest in Region 2 (Cagayan Valley) at 4.7 followed by Cordillera Administrative Region (CAR) at 3.0 per 100,000 population but their case fatality rates are lower compared to other regions.
Reported leptospirosis cases in Calabarzon, Mimaropa, Region 5, Region 10, CAR and the National Capital Region (NCR) exceeded the epidemic threshold while Region 11 reached the alert threshold.
Of the 228 cases from Oct. 12 to Nov. 14, 2020, most reported cases were from Metro Manila (63.28 percent), the provinces of Camarines Sur (17.7 percent), Rizal (17.7 percent) and Cebu (10.4 percent).
"With the onslaught of the recent typhoons, we already prepared for the possible increase in the number of leptospirosis cases in our hospitals. We've prepositioned the necessary medicine and supplies to be able to adequately address any possible rise in cases," the DOH said.
Reacting to reports that the National Kidney and Transplant Institute (NKTI) lacks bed capacity for leptospirosis, the DOH said it has already opened its gymnasium to accommodate patients — 30 patients are currently confined there.
"The NKTI still have 88 cases admitted, seven of these are still at the emergency room, while 58 are on dialysis. NKTI has recorded a total of 170 cases since January 1, but there were 96 total admissions since Nov. 12," the DOH added. (PNA)