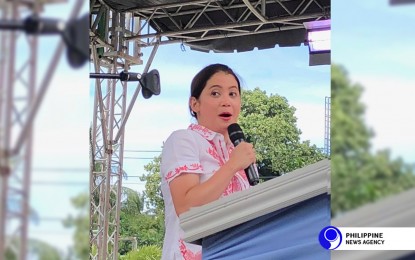 MANILA – The Department of Tourism (DOT) has launched an investigation on Cebu's Plantation Bay Resort and Spa after its shareholder responded negatively to a review by a parent of a kid with special needs.
"The DOT already launched an investigation on the matter. And after due notice and hearing, we will give the proper administrative sanctions to the resort," Tourism Secretary Bernadette Romulo-Puyat said in a press conference.
She said the agency will also tap the Department of Justice for appropriate legal action following the incident.
"The DOT will also coordinate with the Department of Justice (DOJ) for its proper action under the Disability Law, under which the aggrieved party may also file the complaint," she said.
In a Tripadvisor review of Plantation Bay Resort and Spa, Mai Pages, a mother to a child with autism, shared what she described as a "discriminating experience" at the hotel, adding it's not an ideal place for kids and families with special needs.
Pages said her son Fin often squeal in delight whenever he's happy, and this was the case when they went swimming at the pool, only to be shushed by the hotel staff.
"As a mother, your initial action would be directed to your child. So I told him not to squeal because it wasn't allowed. Quite frankly it was a difficult moment. Another lifeguard came and told us the same thing. I had to explain that he is a child with needs," she wrote.
"Every time Fin jumps in the water he'd be so happy that he'd laugh and squeals again. I tried hushing him and at one point tried to cover his mouth. But then I realized this is so wrong? This isn't right at all," she added.
Autism Society Philippines, in a statement, said "a disability-compassionate and sympathetic hospitality organization would have gone the extra mile to understand their customer's perspective".
Plantation Bay Resort and Spa resident shareholder Manny Gonzalez, in a Tripadvisor response, said "shouting is not a symptom of autism" and that autistic children "tend to be silent, non-verbal, and overwhelmed and withdrawn when faced with strangers".
He also said the parent is "most likely deliberately lying, or has been given an incorrect diagnosis of autism, when what the child more likely has is lack of discipline due to parental neglect".
The original response, which has since been taken down from Tripadvisor, was posted by the Autism Society Philippines.
In a separate letter, Gonzalez apologized for questioning Pages' "motives", adding he "deeply regrets leaving the impression that we are not supportive of the community of parents with children who have special needs". (PNA)