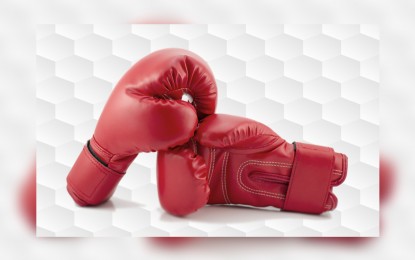 MANILA – Contact sports, especially fight sports, were among the most heavily affected by the coronavirus disease 2019 (Covid-19) pandemic during the most of 2020.
But as things slowly got better (at least in some countries), sports also slowly made its way back into the fold in the form of bubbles or, in many combat sport cases, a closed circuit environment in which the pugilists and their cornermen were only limited to strict back-and-forth travels from the hotels to the rings or cages.
Like other fighters, Filipino fight sport athletes still got to show their wares during the year.
Some, however, stood out among the rest.
As we look back to the year that has been, we will also take a look at how these athletes made waves in this whirlwind 366-day ride.
First off: the top Filipino standouts for 2020.
Mike Plania
In a stacked bantamweight division that features current champions Naoya Inoue, Nordine Oubaali, and fellow Filipino John Riel Casimero, Mike Plania was out of the boxing radar until June 17 came.
Plania shocked the world on that fateful day in Las Vegas when he defeated American world title contender Joshua Greer.
Plania introduced himself right at the very first round when he quickly sent Greer to the floor for the knockdown.
Although a one-point deduction slightly hurt his cause, Plania would still go on to take the majority decision victory.
If given a chance, Plania could be primed for a world title shot as soon as 2021.
John Riel Casimero
Speaking of Casimero, he is moving to 2021 in high spirits after knocking out Duke Micah to keep his World Boxing Organization bantamweight title on Sept. 27 (Philippine Time) in Uncasville, Connecticut.
In fact, Casimero, now under MP Promotions, believes he is ready for a title unification shot with either of the two World Boxing Association champs, regular champ Guillermo Rigondeaux and super champ Inoue, who also holds The Ring Magazine and International Boxing Federation belts.
Casimero, during the post-fight press conference against Micah, even called out Inoue with some choice words.
Casimero then responded to a pre-Christmas interview on Rigondeaux by tweeting, "Lets do it. Walang takbuhan; basagan lang tayo ng mukha (Do not run. We will just destroy each other's face)."
While Casimero showed some confidence, what was perceived as cockiness did not actually sit well with some Filipino boxing fans to the point that they even publicly expressed that they would root for whoever he faces next instead.
"Naguguluhan ako sa kanila (They get me puzzled)," Casimero said in the Sept. 29 edition of the Philippine Sportswriters Association Forum.
Regardless of who the fans will cheer for, however, he vowed, "Yung laban ko, para sa bayan. Para sa ating lahat (My fight is for the country and all of us)."
Mark Magsayo
Another pro boxer primed for greater heights is Mark Magsayo.
He showed it by outlasting Rigoberto Hermosillo in a 10-round affair in Los Angeles on Oct. 4 (Philippine Time).
While Hermosillo, who replaced original opponent Jose Haro on a three-week notice, brought the fight to Magsayo, the latter's pinpoint boxing gave him the nod of two judges in the split decision win.
Although the bout was marred with some controversies, primarily Judge Rudy Barragan's scorecard that had Magsayo winning, 100-90, despite Hermosillo's efforts that convinced Judge Lou Moret to give him the 96-94 lead (Zachary Young had it 96-94 for Magsayo), this is not expected to hamper Magsayo's bid for the coveted world title in the featherweight ranks.
Eumir Marcial
Eumir Marcial is arguably the most decorated pug right now in Olympic-style boxing.
A proven winner in terms of the medals amassed, many believe the middleweight standout is among the best bets to finally capture the Philippines' first official Olympic gold.
However, the postponement of the Tokyo Olympics to 2021 put the focus on a lingering matter: him turning pro.
It was revealed that some promotions were willing to shell out as much as an eight-digit paycheck just to sign Marcial to a professional contract.
This is somehow anticipated since seeing a Filipino boxer excel outside of the welterweight division is uncommon.
While turning pro should not be a problem since AIBA already allows pros to compete in its sanctioned events like the Olympics and the Southeast Asian Games, the Association of Boxing Alliances in the Philippines saw this, especially the eye-popping offers, as a potential distraction to Marcial's cause, even calling on the promotions to let him box in Tokyo next year.
Eventually, Marcial joined Casimero at MP Promotions, and the Olympic-bound pugilist finally got a taste of pro boxing earlier this month.
Behind a dominating performance, Marcial won a four-round unanimous decision over American Andrew Whitfield with the three judges even giving him a perfect 40.
However, Philippine Sports Commission chairman Butch Ramirez has a reminder to the boxing fans: "He's still an amateur."
Reymart Gaballo
It is never too late to snatch a world boxing title, albeit in an interim basis, for 2020.
Reymart Gaballo shocked basically everyone after prevailing against Emmanuel Rodriguez for the interim World Boxing Council (WBC) bantamweight belt last week in LA.
Many actually anticipated Rodriguez, who previously challenged Inoue for his belts, to get the better of Gaballo, especially that the latter came in on late notice after future boxing legend Nonito Donaire, Rodriguez's original foe, was pulled off due to Covid-19.
It seemed like the case based on the Compubox stats as Rodriguez actually landed the more accurate punches, even coming close to knocking Gaballo down twice.
However, there was no denying that Gaballo showed his upsides by being the more aggressive fighter, even opening a wound on Rodriguez's nose.
Judges Don Trella and John McKaie had it 116-112 and 115-113, respectively, in favor of Gaballo to overrule David Sutherland's 118-110 scorecard for Rodriguez.
While the outcome came in as a surprise for even the Filipino fans, there is no stopping Gaballo from entering the champions' club, and he is primed to unify the interim belt and Oubaali's official WBC belt in the near future once the French pugilist finally gets cleared to fight again after his own battle against Covid-19. (PNA)