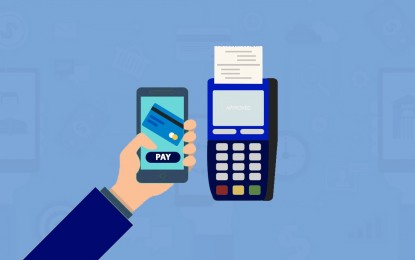 MANILA – Both the Philippine National Bank (PNB) and the Philippines Savings Bank (PSBank) have decided to extend their fee waiver for InstaPay and PesoNet transactions to encourage more clients to use digital banking channels.
In a statement Tuesday, the Lucio Tan-led PNB said it is extending until March 31, 2021 the waiver for InstaPay and PesoNet fund transfer fees.
PNB president and CEO Arnulfo Veloso said they fully support the Bangko Sentral ng Pilipinas' (BSP) bid to widen the usage of digital modes for financial transactions, which got a boost after Malacañang placed Luzon under lockdown in mid-March until end-April, and until end-May for Metro Manila, as part of the measures to address the pandemic.
"We see digital banking is gaining ground as customers learn more about the benefits of these services. This extension will encourage more customers to use digital channels," he said.
Veloso said, "while all of our branches are open, PNB is giving customers the safer option of banking online to minimize the need to go out of their homes to visit branches and ATMs."
He cited the upward trend in the number of PNB clients who are enrolling their accounts for digital banking.
"Customers have become more comfortable in using these digital applications through their computers and smartphones. All these efforts are aligned to our bank-wide initiatives as we continue to thrive in the 'New Normal'," he added.
PSBank, in a statement, said aside from PesoNet and InstaPay transaction fees it will also waive "until further notice" fees for its cash transfer service PaSend, which can be accessed through the bank's mobile app and online facilities.
"This extension aims to further encourage the Bank's customers to take advantage of the opportunity to send money to other banks for free, maximize the use of its reliable online banking facility, and utilize the powerful functionalities of its mobile application – allowing banking transactions to be done simply and safely in the comfort of their own home," it said.
Metrobank's thrift banking arm cited the "exponential rise" of digital banking utilization since the start of the pandemic and vowed continued innovation to further improve its digital capabilities.
"PSBank is still committed to improve on them given the fast adoption of consumers to non-contact platforms necessitated by the health crisis," it said.
For inquiries, the bank encourages its clients to call its hotline at (632) 8845-8888 or access the bank's website, https://www.psbank.com.ph, or its Facebook account, https://www.facebook.com/psbankofficial/. (PNA)