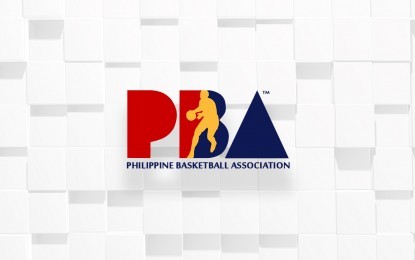 MANILA – The number of players applying for the Philippine Basketball Association (PBA) Draft continues to increase over time.
The league said as of Thursday, 40 people officially threw their hats to the March 14 event.
Highlighting the latest batch of applicants are Alab Pilipinas players Andrei Caracut and Tzaddy Rangel.
Alab co-founder Charlie Dy, who is also Caracut and Rangel's agent, joined them in going to the PBA office in Quezon City to submit their draft application alongside another of Dy's clients, Jun-Jun Bonsubre.
Following a stellar National Collegiate Athletic Association (NCAA) juniors career at San Beda-Taytay, Caracut went to La Salle to play college ball, eventually forming an explosive guard combo with Aljun Melecio later into his University Athletic Association of the Philippines career.
Rangel, on the other hand, was one of National University's inside operators.
Both Caracut and Rangel deferred from the 2019 draft to polish their game with Alab for the now-canceled 2019-2020 Asean Basketball League season.
Meanwhile, primarily a defensive bruiser during his college career, Bonsubre became known as part of the San Beda squad that stunned Arellano despite being heavily undermanned in their NCAA clash on June 24, 2012.
With most of their key players suspended due to a preseason brawl, the Red Lions' "Super 6", which also included now PBA champ Arth Dela Cruz, defied the odds and beat a full-strength Chiefs squad.
Eventually, Bonsubre showcased his offensive game during his stints with Mandaluyong and Zamboanga in the Maharlika Pilipinas Basketball League.
Other notable players declaring for the draft recently are Dhon Reverente, Ben Adamos, RR de Leon, Med Salim, and Reymark Acuno.
Aspirants have until Jan. 27 to apply for the draft. (PNA)