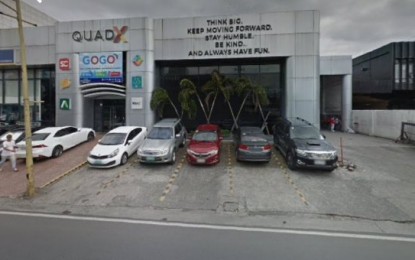 MANILA – Electronic commerce platform XPost has announced its decision to shut down its operations beginning Jan. 31.
"It is unfortunate to share this news but after careful consideration, we have decided to discontinue XPost by January 31, 2021," XPost said in an advisory posted on its official website.
XPost reached the decision as the country still grapples with the coronavirus disease 2019 (Covid-19) pandemic.
XPost, an online fulfillment platform, allows its customers to send parcels without the need to leave their homes by booking a package online. It just needs to get the details of the parcel, as well as the address of the sender and the receiver.
It said it would accept transactions until Jan. 15.
"You may still book and accept payments up to this date only. After this date, transactions will no longer be available," XPost said.
XPost clients only have until Jan. 30 to view their respective accounts.
"XPost will be decommissioned [on Jan. 31]. Users will no longer be able to log-in and have access," it said. "Thank you for supporting XPost all these years. Expect us to continue to focus on building and introducing new, exciting services that impact and delight our customers like you."
XPost urged its customers, especially online sellers, to check on GoGo Xpress, its online payment and delivery platform.
GoGo Xpress, it said, "continues to grow and is ready to help advance your online business."
"GoGo Xpress has got tools and services that make online buying and selling a more friendly and exciting adventure. We are very much excited to have you on board GoGo Xpress!" XPost said. (PNA)