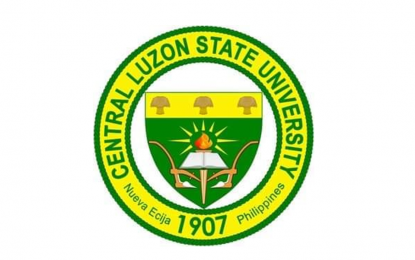 MANILA – The Central Luzon State University (CLSU) will look for possible fabricators of two agricultural machines it has developed -- a mechanical carrot washer-cum-sorter, and a potato digger, an official of the Department of Science and Technology (DOST) said on Wednesday.
"Commercialization of both machines will benefit machine fabricators, farmers, traders. CLSU will look for possible partner machine fabricators who will be willing to commercialize or mass-produce the machines for sale to interested users like traders and farmers," Reynaldo Ebora, executive director of the DOST's Philippine Council for Agriculture, Aquatic and Natural Resources Research and Development (PCAARRD) told the Philippine News Agency.
PCAARRD has monitored the pre-commercialization activities of the two projects, which included monitoring the design, fabrication, and testing of the improved prototype of the machines.
It took the CLSU 30 months to complete these projects, and the design optimization was completed recently. Supposedly, the project duration is one year, but the project team had difficulty in finding an organization that will prepare the valuation and freedom to operate reports, according to Ebora.
The pandemic also hampered the projects' completion, Ebora added.
"The potato digger was validated and optimized under various field conditions. This machine is a gas engine, self-propelled equipment designed for small scale farms. It digs and sieves potatoes from a single-bed plot, reducing the drudgery of farmers during harvesting," he said.
This would address the problem of the farmers manually digging potato tubers during harvest, he added.
Ebora said both machines passed the tests conducted by the Agricultural Machinery and Testing Center (AMTEC).
Meanwhile, the two projects were also supported by the Technology Innovation for Commercialization (TECHNICOM), one of the flagship programs of the DOST with the Technology Application and Promotion Institute (TAPI) as the lead coordinating agency.
The program aims to fast track the transfer and commercialization of locally-developed innovations and technologies through financial and technical support.
State universities or colleges, research and development institutes, and startups incubated by the DOST-assisted technology business incubators, are welcome to apply for the TECHNICOM.
TAPI director Edgar Garcia said financial support was given to the two projects for the improvement of the prototypes, field test through AMTEC, among others.
More than PHP2.9 million was provided for the carrot washer project, while PHP2.4 million was given for the development of the potato digger, Garcia added.
Ebora, meanwhile, said the funding was used for the aesthetic design improvement, machine fabrication, testing, preparation of cost and return analysis, valuation, and freedom to operate reports.
The DOST has spent PHP25,000 for the production cost per unit of potato digger, and PHP210,000 for the production cost per unit of the carrot washer, Ebora said. (PNA)