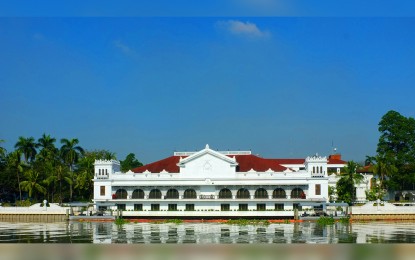 MANILA – The Duterte government, through the Department of Agriculture (DA), has sought the conduct of a food security summit to discuss ways to address the current issues hounding the agriculture sector, Malacañang said on Wednesday.
"The Executive branch is calling for a food security summit, with the Department of Agriculture as lead agency, to continue to boost and develop the agri-fishery sector through the cooperation, coordination and collaboration of the local government units and the private sector's industry players and stakeholders," Presidential Spokesperson Harry Roque said in a statement.
Roque said the summit would help the current administration craft a national food security plan that would boost food production and benefit farmers and fisherfolk in the country.
"As part of the President Rodrigo Roa Duterte's whole-of-government approach, the summit aims to develop a National Food Security Plan to achieve our vision of a food-secure and resilient Philippines with prosperous farmers and fisherfolk, and where consumers have continuous flow of food and producers have continuous productivity, unhampered movement of agricultural commodities, accessibility and price stability," he said.
The plan to hold a good security summit comes in the wake of rising prices of food commodities such as pork, chicken, and vegetables.
Roque, however, did not mention as to when the summit will be held.
He said the participation of local government units and the private sector in the summit is needed to modernize the country's agri-fishery sector.
Roque likewise stressed that the food security summit aims to discuss mitigation measures on several challenges the agriculture sector is facing, which include the price increase in pork products, drop in farmgate prices of palay (unhusked rice), and the onslaught of the African swine fever (ASF).
"It further seeks to present some models for agribusiness value-chain approach, LGU-led agri-fishery extension system, and strengthening the role and capacities of local price coordinating councils and regional development councils," he said.
Consumers have been bearing the brunt of sudden price increase in several food items over the past weeks.
On Feb. 1, Duterte signed Executive Order 124 imposing a mandated price ceiling on selected pork and chicken products in Metro Manila for 60 days to ensure that basic necessities are "adequate, affordable, and accessible to all."
EO 124 imposes price cap of PHP270 per kilo for pork kasim and pigue, PHP300 per kilo for pork liempo, and PHP160 per kilo for dressed chicken sold in the country's metropolis.
The implementation of price ceiling, according to the EO, will be in place for 60 days, unless Duterte decides to extend it upon the recommendation of the DA.
On Tuesday, Trade Secretary Ramon Lopez said his office is now coordinating with the DA to carry out the plan to lower the suggested retail price (SRP) for imported pork in groceries and supermarkets.
Lopez said the SRP of imported pork in groceries and supermarkets will be lower than the price ceiling set for locally-sourced pork in wet markets. (PNA)