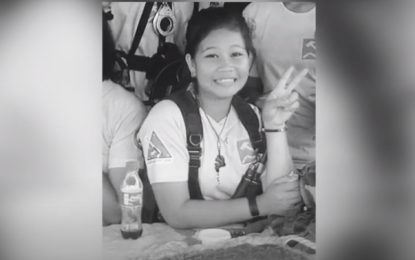 CAGAYAN DE ORO CITY--The Army's 103rd Brigade (103Bde) is set to exhume the remains of an 18-year-old communist New Peoples Army (NPA) rebel killed two years ago by her own comrades after being suspected as a government informer.

Brig. Gen. Jose Maria Cuerpo, commanding officer of the Army's 103rd Brigade in Marawi City, said the exhumation of Hope Capangpangan's remains on Tuesday will take place at a hinterland area somewhere in Lanao del Sur with the help of an eyewitness to the victim's killing.


The Army said the eyewitness came forward with the help of the National Intelligence Coordinating Agency in Region 10 (NICA-10).
The Army official did not disclose the exact place where Capangpangan's remains were buried but said the area is within the jurisdiction of the 103Bde.
Troops belonging to the Army's 5th Infantry Batallion tasked with exhuming the remains would have to hike for at least 12 hours to reach the burial site.
According to Army information, a former rebel had earlier informed the military about Capangpangan's death, adding that the victim was believed to have been tortured by the rebels to force confession on allegations that she was a government spy.
In a video released by 4ID on February 13, Ricky Capangpangan, the victim's father, said her daughter was recruited by the NPA in 2016 when the latter was just 16-years-old.

Ricky said he managed to speak with his daughter on the phone sometime in 2918, shortly before she was killed.
"She asked how I was. (I told her) I would want for her to take a rest and finish her studies. She said she wanted to come back home, but it was not easy to leave the NPA," he said in vernacular.
According to the 4ID, Ricky was also a former rebel who surrendered to the government in 2018.

The NPA is listed as a terrorist organization by the United States, the European Union, the United Kingdom, Australia, Canada, New Zealand, and the Philippines. (PNA)