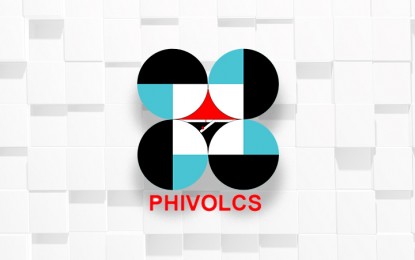 MANILA – The Philippine Institute of Volcanology and Seismology (Phivolcs) on Thursday raised the alert status on Mount Pinatubo, from normal to Level 1 (low-level unrest).
The increasing number of volcanic earthquakes observed has prompted Phivolcs to raise Mt. Pinatubo's alert status, said Director Renato Solidum, Jr. in a radio interview Thursday.
Since January 20, 2021, Phivolcs has recorded 1,722 imperceptible earthquakes, with magnitudes 0.5 to 2.8, beneath the Pinatubo edifice. The daily volcanic quake average in alert level 0 is below five.
Imperceptible earthquakes are volcanic seismic activities that are not felt, according to Solidum.
Phivolcs' Pinatubo volcano bulletin issued on Thursday said all earthquakes recorded are associated with rock-fracturing processes.
"Measurements at Pinatubo Crater lake in February 2021 yielded a total CO2 flux of 378 tonnes/day which is still within the background range of 1,000 tonnes/day recorded in the past decade," it added.
Slight increases in the temperatures of monitored fumaroles or gas vents were recorded but other characteristics such as acidity (pH) remain unchanged, Phivolcs also mentioned in the bulletin.
Solidum said that while Mt. Pinatubo would not erupt soon, residents must take precautions as this data only shows there is volcanic activity.
"Take extra caution when entering the Pinatubo crater, and one should only go there when necessary," he said.
He also pointed out that while it may take many years before Mt. Pinatubo could erupt again, the public must not be complacent.
Phivolcs continuously monitors its volcanic activity, including other factors like a strong earthquake that could strike near Mt. Pinatubo, as this could affect the volcano.
"We will see whether we need to raise or lower the alert status of the volcano," he said.
Meantime, Solidum urges the local government in the area to review their disaster risk reduction and management plans.
As of Thursday, other active volcanoes -- Taal, Mayon, and Kanlaon -- are still under alert level 1.
Solidum reiterated that residents near those volcanoes must not enter the Permanent Danger Zones.
Mt. Pinatubo's last eruption was on June 15, 1991, and back then it was described as the world's largest volcanic eruption to happen in the past 100 years.
The volcano emitted bursts of gas-charged magma into umbrella ash clouds. Hot flows of gas and ash descended the volcano and lahar swept down the valleys.
For centuries, it had been quiet prior to its 1991 eruption.
Solidum said in April of that year, the volcano showed early signs of activity.
"'Yung 1991, mabilis ang mga pangyayari. Nagkaroon ng phreatic eruption in April then June nag-erupt na. Buwan lang ang pagitan (In 1991, everything went so fast. There was phreatic eruption in April and then the volcano erupted in June, it was only a few months)," he said.
Phivolcs said Mt. Pinatubo is under Alert Level 0 since January 1996. (PNA)