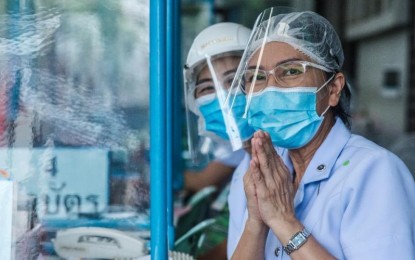 MANILA – Quezon City Mayor Joy Belmonte always remembers her mother, the late journalist and publisher Betty Go-Belmonte, every time International Women's Day is commemorated.
She narrated how her mother, of pure Chinese descent, grew up unwanted as her father wanted a son.
"She was the eldest in the family. Her father earnestly prayed for a boy. He named her Billy and dressed her up as a boy," Belmonte narrated on Monday.
Even in modern times, rich Chinese families seem to favor sons over daughters as they believe male children have more abilities.
Belmonte's ancestors left China for the Philippines in the early 1900s in the hope of a better life.
The elder Belmonte was betrothed to a man but she refused the marriage that almost made her family disown her.
"But this Chinese girl who was not wanted did not let the lack of parental support discourage her. She grew up to establish two of the nation's top newspapers, the Philippine Daily Inquirer and Philippine Star," Belmonte proudly said of her mom.
On this special day for women, Belmonte also cited great women leaders like Taiwan's first female President Tsai Ing-wen, whom she said is leading one of the best measures in containing the coronavirus disease 2019 (Covid-19) pandemic.
Taiwan only has 967 confirmed cases and 10 deaths as of March 6. A total of 932 people have recovered and 25 are in hospitals.
She also cited New Zealand Prime Minister Jacinda Arden, one of the youngest world leaders who was elected at the age of 37, but lamented that only 6.3 percent of global leaders are women.
As the world celebrates International Women's Day, Belmonte said the Philippines may still be far from achieving gender equality but she believes that day will come. (PNA)