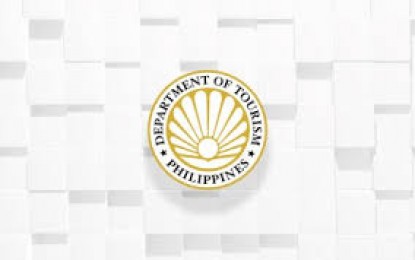 MANILA – The Department of Tourism (DOT) on Monday said it would "yield" to public health concerns amid the recent placing of the National Capital Region (NCR) and the provinces of Bulacan, Cavite, Laguna, and Rizal under general community quarantine (GCQ) status due to rising coronavirus cases.
"This will hopefully pave the way to a safer and more resilient resumption of tourism activities in the future," the DOT said in a statement.
This year, the Philippines observes Holy Week from March 28 to April 4.
According to the DOT, the Holy Week "has always been a strategic opportunity for growth in the tourism sector."
However, for the second straight year due to the pandemic and the spike in number of Covid-19 cases, Filipinos would have to hold off plans to go to churches for the Visita Iglesia and the visit to provinces for a getaway.
"Given the recent surge in Covid cases, our goals for the sector will have to yield to public health concerns," the DOT said.
The agency thanked hotels and airline companies for allowing its customers to rebook without penalties in response to the government's GCQ declaration.
In a Facebook post, the Philippine Airlines (PAL) announced that passengers "traveling for leisure" will not be allowed on its flights from March 22 to April 4 after a temporary suspension for such travel from the Inter-Agency Task Force for the Management of Emerging Infectious Disease (IATF-EID).
For affected passengers, it said they may convert their ticket to a "travel voucher with 10 percent bonus and valid up to two years," noting that a travel voucher must be requested on or before June 30, 2021.
Another option, it said, is "unlimited rebooking" with no rebooking fee until December 31, 2021.
"If you will be completing your travel in the same booking class by June 30, 2021 (or ticket validity, whichever comes first), there will be no fare difference charge," PAL said.
Lastly, it said affected passengers may also refund their ticket "without penalties."
Meanwhile, Cebu Pacific said its passengers affected by the travel suspension may also rebook their flight for free, have it credited in a two-year "travel fund", or have it refunded through their booking portal up to two hours before their flight. (PNA)