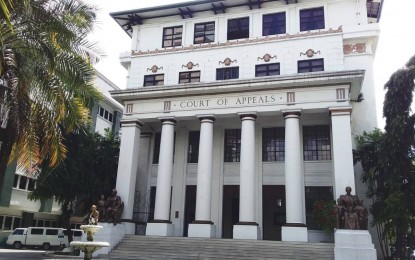 MANILA – The Court of Appeals (CA) has ruled that a foreigner who temporarily leaves the Philippines for education abroad is not necessarily disqualified under the 10-year continuous residence required by Philippine law for naturalization.
In a 20-page decision dated March 22, the appellate court upheld the Baguio City Regional Trial Court Branch 5's ruling granting the petition for naturalization of 44-year-old former South Korean national Kwon Ae Jin.
Kwon first arrived in the Philippines in 1994 and lived in Baguio City for more than 20 years. She is the vice president of a local college and is also a missionary worker of the Kwon Ipugo Temple Missions Inc. along with her father, Pastor Kwon Kyoung Hwan who has established 60 Presbyterian churches in Luzon.
Opposition to her naturalization arose over the five-year period where she went back to South Korea to earn a college degree in Christian Education from Chongsin University which she completed in 2005.
Ruling in her favor, the court said her absence from the country during the time she studied college in South Korea has not broken the continuity of her residence in the Philippines.
"Not every absence is fatal to the continuous residence. There may be a temporary absence which may not be considered as breaking the continuity of the applicant's residence, where there is animus revertendi or positive intention to return," the court said.
The court said that under these circumstances, Kwon's absence for five years from the country "has not broken the continuity of her residence".
"The positive intention to return may be inferred from several circumstances, as well as appellee's overt acts, conduct and activities," it added. (PNA)