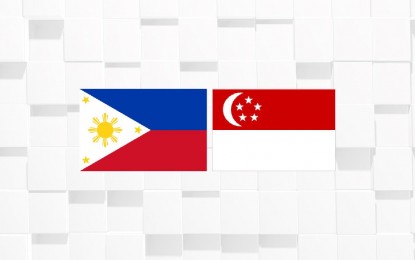 MANILA – Finance Secretary Carlos Dominguez III said Friday the Philippines and Singapore should tap each other's strengths and explore opportunities for cooperation in developing new digital tools and technologies to take advantage of the growth of start-up companies in the region.
Dominguez also urged the Singaporean business community to "take a much closer look" at the investment opportunities in the Philippines that have been enhanced by the country's strong fundamentals, fiscal stamina, pro-business environment, and effective governance.
Singapore has positioned itself as a center for innovation, research, and development, which the Philippines can complement with the intellectual capital of its highly talented, tech-savvy, and young workforce, he said.
He said this would provide Singapore the opportunity to create an ecosystem for its leading start-ups to establish its presence in the Philippines and could likewise be instrumental in helping Filipino start-up companies to flourish.
Dominguez said he looks forward to more comprehensive dialogues with Singapore and the rest of the Philippines' fellow members in the Association of Southeast Asian Nations (Asean) on how they can make their regional partnerships more dynamic to enhance each other's economic recovery from the coronavirus disease 2019 (Covid-19) pandemic.
"We will not recover alone. The best way forward for the region is to resume integration and cooperation in earnest," Dominguez said in his keynote speech at the virtual Philippines-Singapore Business Conference.
"We are each other's best allies in recovery. We create products for each other's consumers. A surge in demand later this year should translate into an expansion of our manufacturing activities and more robust investment flows," he added.
Aside from Dominguez, the virtual conference also included Bangko Sentral ng Pilipinas (BSP) Governor Benjamin Diokno, Trade Secretary Ramon Lopez, and Ambassador Benedicto Yujuico, who is president of the Philippine Chamber of Commerce and Industry (PCCI), as speakers.
Dominguez said the "forward-looking event signals that the Philippines is back in business despite the pandemic."
"I urge the Singaporean business community to take a much closer look at the investment opportunities in the Philippines," he said. "I hope that our strong fundamentals, fiscal stamina, pro-business environment, and effective governance will continue to make us a promising investment destination for Singaporean investors."
Dominguez cited the Duterte administration's policy of fiscal prudence to maintain the Philippines' strong financial position ahead of the pandemic, its tax reform measures, and improved tax administration that raised funds for the 'Build, Build, Build' infrastructure program, universal health care (UHC) and other priority projects, as among the factors that have helped the country face the pandemic "with strength on the fiscal front." (PR)