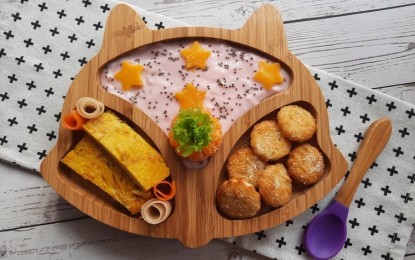 MANILA – A mother's top priority is to ensure the health and safety of her children, hence, a Filipino mom makes sure to prepare mouthwatering food that her one-year-old son will surely enjoy.
Rodith Artista-Balagot, a full-time mom of three residing in Sta. Rosa, Laguna, said her toddler, Kawhi Jacob, is not a picky eater because she always finds time to give him a wide variety of healthy and organic food.
Rodith, in an interview with Philippine News Agency, said she started making pureed and mashed food recipes when Kawhi marked his sixth month until his eleventh month.
When Kawhi turned one on October 24 last year, Rodith decided to move onto the baby-led weaning (BLW) style of feeding, an approach that allows toddlers to self-feed with finger foods.
"When he reached six months, that's the time when we started his solid food journey. I prepared a variety of fresh, healthy, and homemade organic baby food, as much as possible, [I do it] every day. From the very beginning until now, he loves to eat my homemade food. He is not that fussy or picky-eater toddler," she said.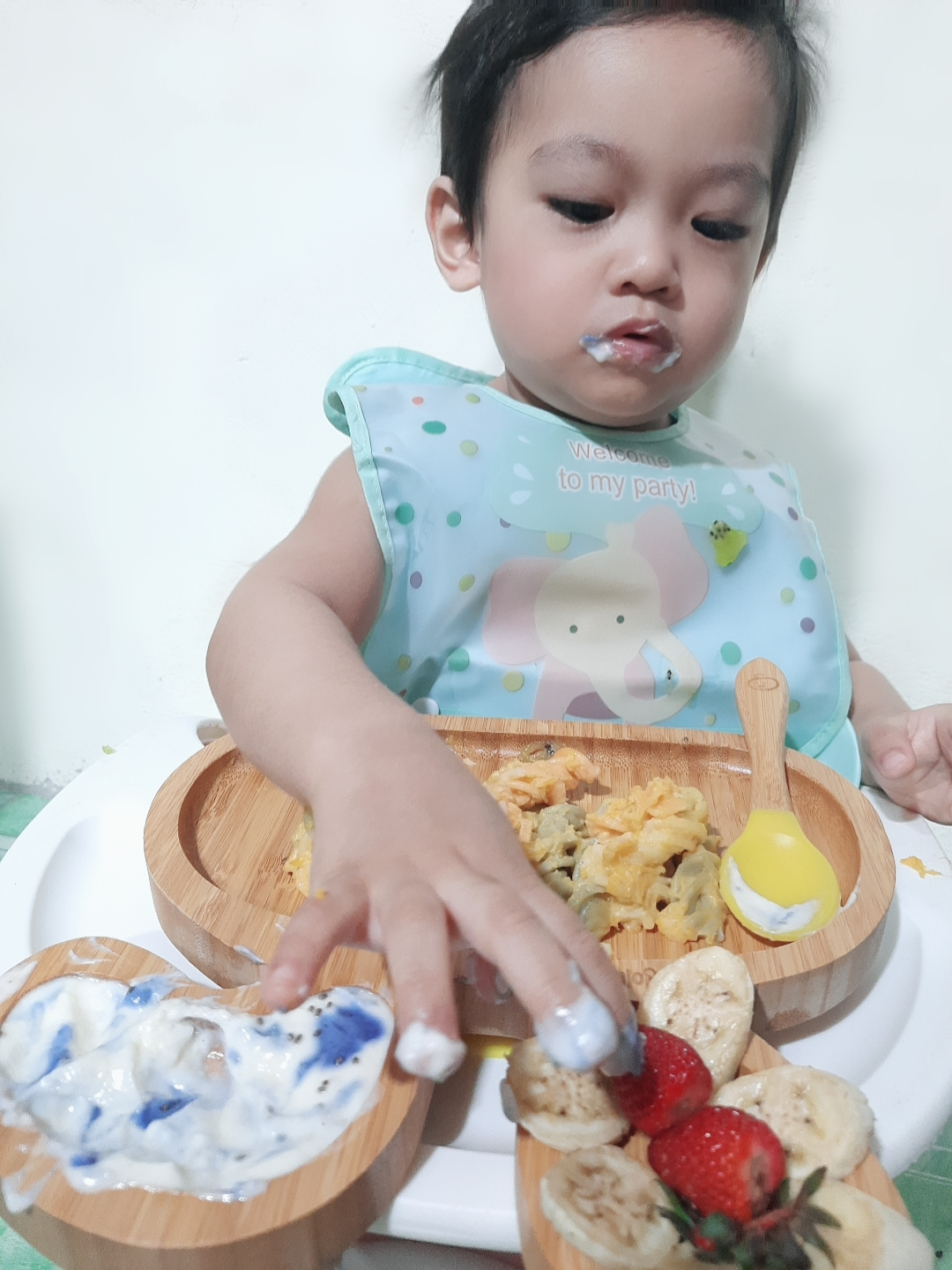 Other than breast milk or formula milk, solid foods can be introduced to babies who reach six months, as long as they can sit with little or no support, has good head control, and opens his/her mouth, and leans forward when food is offered, based on the recommendation of the American Academy of Pediatrics (AAP).
By the time infants are already seven or eight months old, they can eat a variety of foods from different food groups, including infant cereals, meat or other proteins, fruits, vegetables, grains, yogurts, and cheeses, the AAP has suggested.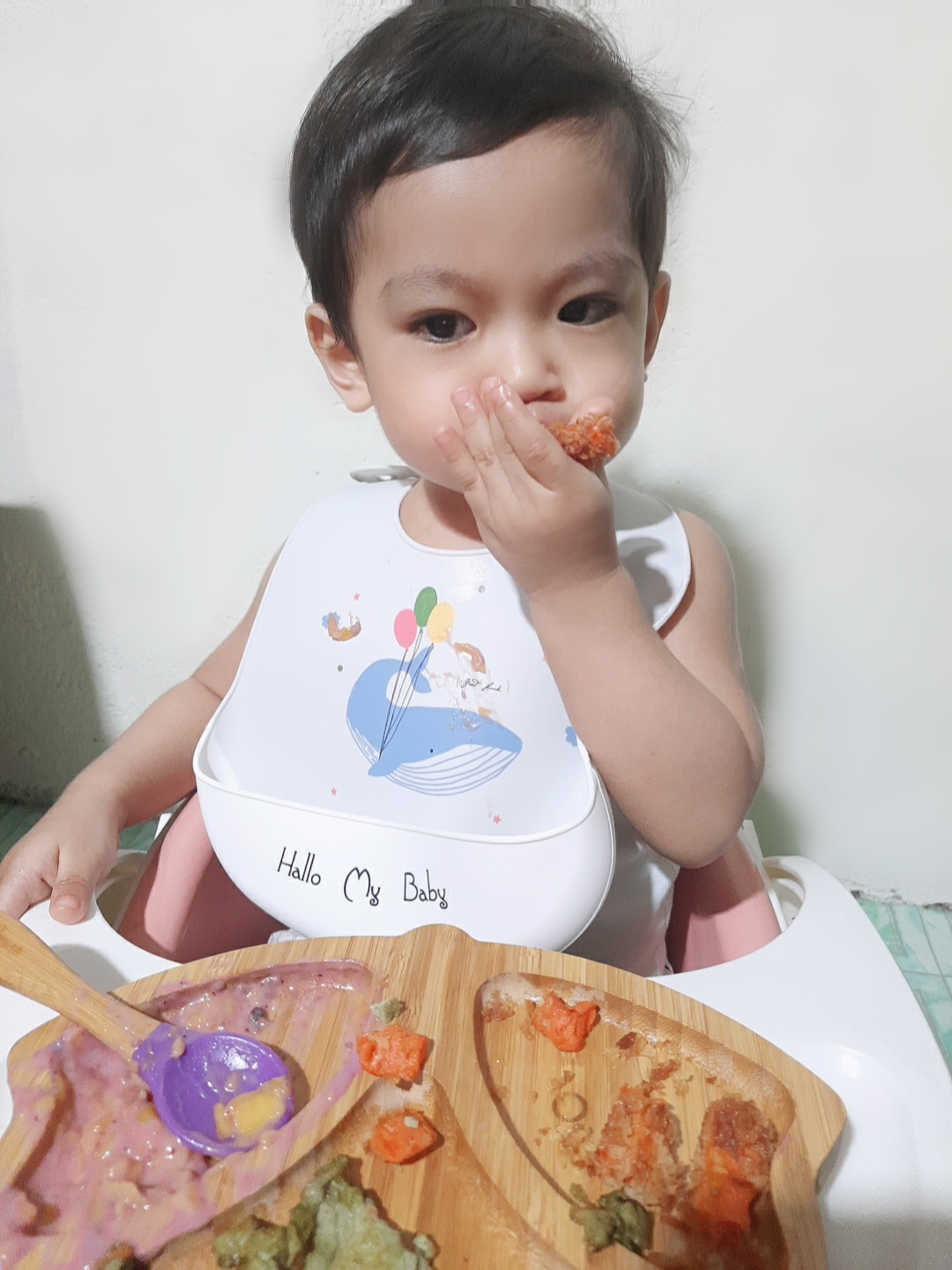 Original recipes
Rodith comes up with a list of her "original" food meal plans to make sure that Kawhi Jacob would get proper nutrients to keep him strong and healthy, especially amid the coronavirus disease 2019 (Covid-19) pandemic.
"Most of the recipes were originally made by me. As a health-conscious mom for my child, I only want healthy and organic homemade baby food," she said, clarifying that she is "not an expert and not a nutritionist.
She advised her fellow moms to consult their children's pediatrician before introducing any new food to their babies.
"I am just a mom who always wants the best for my child," Rodith said. "I must say that Kawhi is ready to feed himself now. I am happy because I feed him all the nutritious food needed by his body."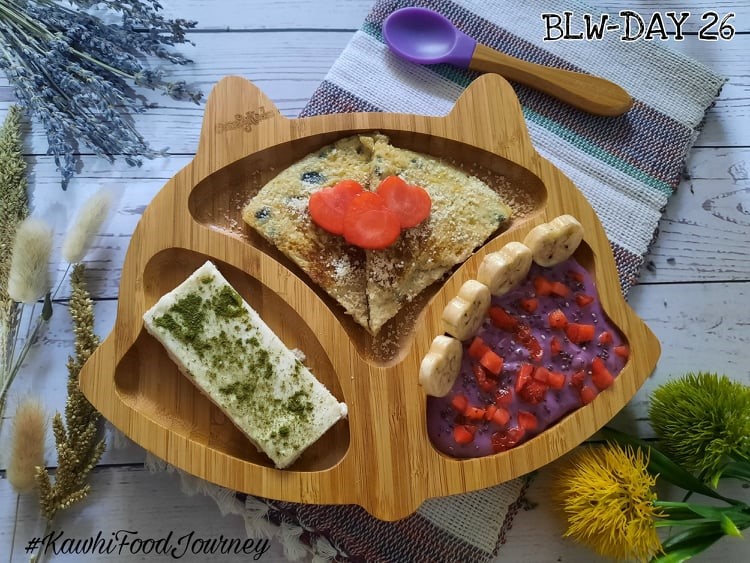 Make it colorful
To encourage babies and toddlers to eat healthy food, Rodith said the food presentation should be "colorful".
"I've always created a scene on his plate to make it fun. I also considered the flavor. It must be balanced – unsweetened and unsalted," she said, adding that mothers should also check the food's temperature before serving it to their child.
Rodith said mom can be creative by serving food with different sizes and shapes on the plate.
"The more colorful it (the food) is, the more excitement he has. I serve him with various sizes and shapes," she said. "Why am I doing this? Because creating enjoyable mealtime will help my child learn healthy eating habits. As a health-conscious mom, I want the best for him."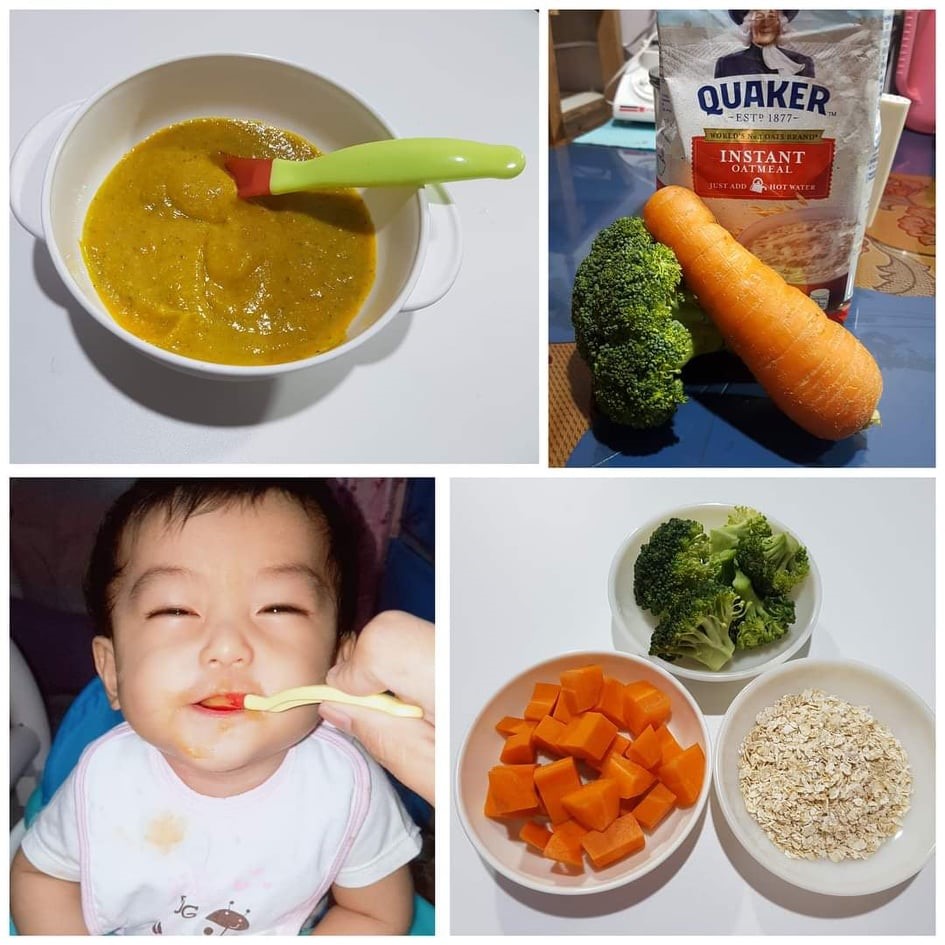 Invest in good health
She said seeing her children developing healthy eating habits is already rewarding.
While she admitted that it is a demanding task to prepare appetizing food, Rodith told her fellow moms to invest in their children's good health, especially amid this pandemic.
"For those moms out there, especially new moms, just do what's best for your children. Just don't mind what others are saying. Keep believing in yourself. Invest in your child's good health by giving and making him healthy homemade baby food every day," Rodith said.
Rodith said moms should always serve their children "clean and safe" food. She gave the advice as she acknowledged that infants and toddlers would not get enough nutrients from breast milk and formula milk alone.
"We need to introduce solid food that is nutritionally appropriate and safe for our child. Homemade baby food is best amidst this pandemic. Always serve your baby clean and safe food. Supervise them during feeding time. Healthy baby [is equivalent to] happy mommy," she said.
New moms whose babies are ready to eat solid foods can visit Rodith-operated "Kawhi Food Journey" account on Facebook and Youtube. (PNA)