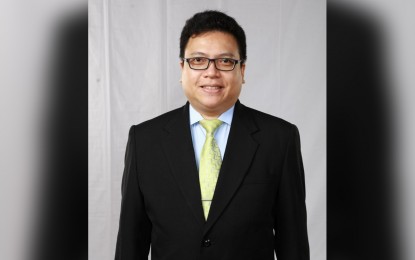 MANILA – An economist forecasts a positive turn-out for the country's gross international reserves (GIR) this year despite a slide last March given the positive outlook on structural flows like inflows from overseas Filipino workers (OFWs).
The Bangko Sentral ng Pilipinas (BSP) on Friday reported a 0.3-percent month-on-month drop in the country's foreign reserves to USD104.82 billion.
Rizal Commercial Banking Corporation (RCBC) chief economist Michael Ricafort said the decline is a four-month low.
"Continued inflows of the country's structural US dollar inflows, even with year-on-year declines for some of them, such as OFW remittances, BPO (business process outsourcing) revenues, POGO (Philippine offshore gaming operators) revenues, foreign investments may still be added to the country's balance of payments (BOP) surplus, as well as to the country's GIR, new record highs for which still possible in the coming months," he said.
Ricafort attributed the drop in foreign reserves last March partly to the decline in foreign investments due to the sell-off in the US and global bond markets, and the wider trade deficit.
These factors, however, are countered by the proceeds of foreign loans by both the government and the private sector, he said.
Ricafort said factors that will drive the foreign reserves in the coming months include the impact of the tighter quarantine standards in the NCR Plus, which covers the National Capital Region (NCR) and four nearly provinces namely Bulacan, Rizal, Cavite, and Laguna, which "could lead to slower recovery in imports and the demand for US dollars to pay for imports, resulting to relatively narrower trade deficits."
This factor is expected to be boosted by the structural flows, he said.
Ricafort added the still high GIR level is expected to continue to support the Philippine peso against speculative attacks. (PNA)