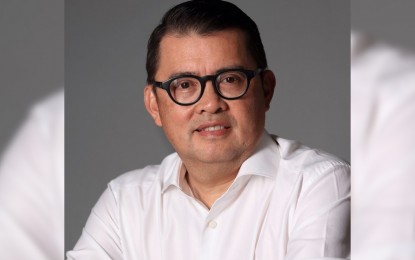 MANILA – Presidential Adviser for Entrepreneurship Joey Concepcion on Wednesday said the country has secured over 6 million doses of various Covid-19 vaccines that were donated by the private sector.
During a House hearing on the status of implementation of the government's Covid-19 vaccination program, Concepcion said that a total of 6,594,482 Covid-19 shots have been procured under the private sector initiative, A Dose of Hope (ADOH) program, where 1,004 companies in the country have participated.
Concepcion, however, noted that while the private sector's strong partnership with the government in the pandemic response has been crucial, flexibility should be given to private companies as their workers belong to different priority groups under the A4 list.
Concepcion said the Department of Health (DOH) and National Immunization Technical Advisory Group (NITAG) should provide the private sector the flexibility it needs in its vaccination rollout to speed up the process.
"It's difficult to balance health and livelihood by doing what we are doing in the last 12 months like wearing face masks and face shields and social distancing --does that help no doubt about that. But our problem will be solved by the vaccine. In other countries, they vaccinated most of their citizens and you can see economic activities are coming back," he added.
Concepcion said around 751 micro, small and medium enterprises (MSMEs) bought 590,996 doses and 253 large enterprises have so far procured 6,003,486 doses, of which 50 percent will be donated to the national government.
"The donations from the private sector will be taken at the back end. They will be taken towards the end or after the private sector vaccinates its employees," he added.
The sectors belonging to the A4 group include commuter transport, public and private wet and dry market vendors; frontline workers in groceries, supermarkets, delivery services, and workers in manufacturing for food, beverage, medical and pharmaceutical products. (PNA)