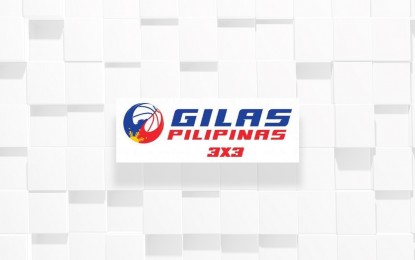 MANILA – The Gilas Pilipinas 3x3 squad heading to the FIBA 3x3 Olympic Qualifying Tournament (OQT) will be entering a training bubble next week.
As announced by the Samahang Basketbol ng Pilipinas (SBP) on Wednesday, the quartet of Joshua Munzon, Alvin Pasaol, Mo Tautuaa, and CJ Perez as well as reserves Santi Santillan and Karl Dehesa will enter the bubble at the Inspire Sports Academy in Calamba.
The Gilas 3x3 pool will join its 5-on-5 counterpart in the practices in "Calambubble".
SBP president Al Panlilio said their request to bring the six players inside the "Calambubble" was "received favorably" by the Philippine Basketball Association (PBA).
"The SBP thanks Commissioner Willie Marcial, the PBA board of governors, and the mother teams of the five players for their support," added Panlilio, also Meralco's representative to the PBA board.
He also said all the people involved in the Gilas 3x3 bubble "have started the protocol necessary to enter the training bubble."
Panlilio then added, "It's good to get this chance to prepare so our players can get back into game shape and develop chemistry."
Gilas 3x3 has been grouped with Qatar, Slovenia, Dominican Republic, and France in one preliminary pool of the FIBA 3x3 OQT from May 26-30 in Graz, Austria.
Panlilio believed that the pool right now has what it takes to give Slovenia and France, two of the top 10 teams in the FIBA 3x3 rankings, a fight.
"It's a big challenge to upset teams ranked in the Top 10 of 3×3 in Slovenia and France but we have a good combination of skill, speed, size, and strength to give them a run for their money," he said.
However, he warned the Philippine team not to be complacent against Qatar and Dominican Republic as they could also provide huge upsets as well.
"We may be ranked ahead of Qatar and the Dominican Republic but we can't count them out either," Panlilio said. (PNA)