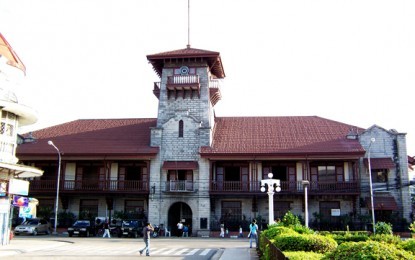 ZAMBOANGA CITY – Mayor Maria Isabelle Climaco-Salazar has issued an executive order (EO) mandating the creation of "Barangay Sita Task Force" covering the city's 98 villages to help prevent the increase of community transmission of coronavirus disease 2019 (Covid-19).
The task force, as mandated under Executive Order 653-2021, is to ensure strict minimum health protocols and all existing EOs related to Covid-19.
Salazar said Thursday the task force will be headed by the barangay chairperson and co-chaired by police or military personnel assigned in the area.
The members of the task force shall comprise the following: Sangguniang Kabataan chairperson; chairperson of the Barangay Committees on health and sanitation, peace and order, and disaster; Barangay Information Officer Networks (BION); village watchmen (tanod) or Barangay Intelligence Networks (BIN); purok (ward) leaders; Barangay Health Workers; Barangay Nutrition Scholars; and Social Worker assigned in the village.
The task force will conduct random roving schedule within the barangay to check and ensure that minimum health protocols such as wearing of face mask and face shield and observance of physical distancing are strictly implemented.
Salazar said the task force is also tasked to apprehend violators during operations and bring them to the Barangay Hall for the purpose of orienting and educating them on the need to strictly follow the protocols.
She said barangay officials who would be found to have failed in implementing E.O. 653-2021 shall be administratively charged.
The mayor said the order shall take effect immediately until such time the health menace subsides.
The city has registered a total of 6,121 confirmed cases based on the Covid-19 tracker data as of Wednesday. Seven of the total number of cases were reinfection.
The active cases increased to 1,408 as 54 new cases were recorded, along with 236 deaths after four new fatalities were added to the list.
The recoveries, meanwhile, climbed to 4,477 as an additional 12 were registered.
The tracker data also showed that 1,312 of the 1,408 active cases of Covid-19 were acquired through community transmission. (PNA)