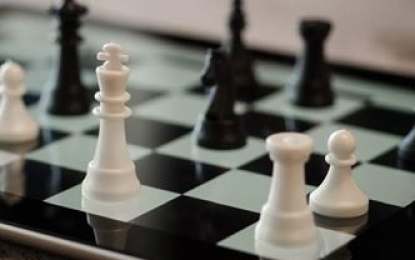 MANILA – International Master (IM) Jem Garcia has been named the PCAP All-Filipino Cup Best Player of the Conference (BPC) award Sunday night after a sensational stint during the recently concluded inaugural tournament of the premier professional chess league.
Garcia was among the revelations in the said tournament, becoming Caloocan's main man.
With Garcia and fellow IM Paulo Bersamina leading the way, the team took the third seed in the Northern Division playoffs and made it all the way to the division semis.
Commissioner Paul Elauria said the basis for deciding the BPC race is the number of points a player amassed all conference long.
"IM Jem Garcia registered 89.5 points out of the 102 points for 34 games in the eliminations," Elauria said, adding that Garcia just edged his closest competitor by 0.5 point.
Garcia will receive PHP7,500 for the BPC award.
Upon receiving the plum during the PCAP All-Star Game, he said he did not expect to win it considering that the Loadmanna Knights got eliminated in the second round of the playoffs.
"Unexpected ang award na 'yan kasi na-knockout kaagad (The award is unexpected because we were knocked out of contention early into the playoffs)," Garcia said.
Meanwhile, for leading the way in giving Laguna the inaugural PCAP championship, Grandmaster Banjo Barcenilla was named the Finals Most Valuable Player (MVP).
Elauria said it was a close one between Barcenilla, Women's FIDE Master (FM) Karen Enriquez, and FM AJ Literatus, who ultimately clinched the title for the Heroes against the Camarines Soaring Eagles after edging Ellan Asuela in their deciding Armageddon match.
"Ultimately, there should only be one Finals MVP, and the committee decided to award this to no other than Grandmaster Banjo Barcenilla," Elauria said.
Like Garcia, Barcenilla also did not expect the Finals MVP award. Barcenilla also won PHP7,500 for the Finals MVP plum.
What makes these awards more remarkable is that both Garcia and Barcenilla were selected in the second round of the PCAP Draft last December. (PNA)