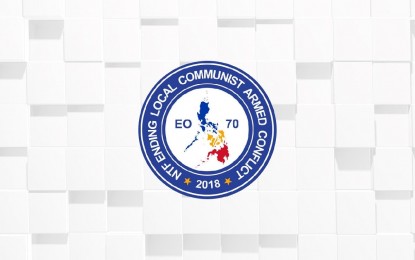 MANILA – A spate of "reprisal killings" by the New People's Army (NPA) has claimed the lives of at least 20 indigenous peoples (IP), including tribal leaders in 2020, a graphic display of barbarity and brutality by the local communist terrorist group.
This, according to Gaye Florendo, National Task Force to End Local Communist Armed Conflict (NTF-ELCAC) spokesperson on IP concerns, in an interview aired over DZAR's "Usaping Bayan" program on May 12.
"They were killed brutally in front of their families and community," she said, adding that the victims were targeted for assassination for their refusal to join or support the communist movement.
Florendo said the slain IP members were either riddled with bullets or died of stab wounds.
"They are victims of reprisal killings, brutally murdered, and at least four had their eyes gouged," she said. "These are the realities on the ground. We know because we have been there, along with the local government and national agency officials from August to October (2020). Unfortunately, it is the first time that government presence is felt in these areas."
One of the slain IP leaders was Datu Jumar Bucales, a staunch supporter of the NTF-ELCAC who even joined other IP members as speakers in a forum with the United Nations Special Rapporteur and the UN Resident Coordinator in August 2019, to bring forth their sufferings in the hands of communist terrorists who once controlled their communities.
The ancestral domains of IP communities, she said, become NPA guerilla bases, with children as young as five years old being recruited into the group.
Meanwhile, Undersecretary Severo Catura, who guested in the same program, said the NTF-ELCAC is primarily a government "peace initiative" with the end goal of achieving lasting peace and sustainable development for all Filipinos, regardless of their affiliations or ethnic origins.
Catura, NTF-ELCAC spokesperson on international engagements and human rights concerns, is currently the Executive Director of the Presidential Human Rights Committee Secretariat.
"(The) NTF-ELCAC is an effective mechanism to push various social programs that are aimed at improving a lot of Filipinos in far-flung communities that were favorite targets of (NPA). These social programs are divided into the construction of concrete roads, farm-to-market roads, school buildings, health centers, and sanitation facilities, among others," he said. (PR)