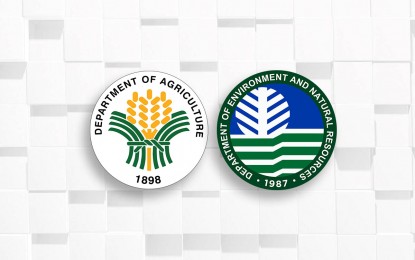 BAGUIO CITY – The departments of agriculture and the environment continue to collaborate to prevent the further spread of African swine fever (ASF) among wild boars in the provinces of Abra and Apayao.
"We are closely coordinating with DENR (Department of Environment and Natural Resources) who has already issued an advisory to hunters who hunt wild boars not to bring home meat," Cameron Odsey, director of the Department of Agriculture (DA) - Cordillera region, said Friday.
Odsey said people first saw signs of ASF among wild boars in February but only called the attention of the Department of Agriculture (DA) in March.
The DA, he said, immediately conducted a laboratory test on a boar from a forest in Abra, which shares a border with Ilocos and Apayao, and found it to be positive for ASF.
Odsey noted that both Abra and Apayao have been ASF-free until it was discovered in March that their wild boars were infected.
Since then, the DA and the DENR have been working together to prevent the further spread of the virus to domesticated pigs, he said, adding that they sought the help of the DENR because wild animals are within its jurisdiction.
He called on the public not to hunt and bring home boars and other wild animals so they would not bring home ASF-infected animals.
"We don't know if they are bringing home meat from an ASF-infected boar, so it is better not to bring home (the meat) so that it will not further spread among the pigs being raised in the community," Odsey said.
The DA, DENR, and mayors of various towns in Abra and Apayao have met and activated a task force composed of forest rangers and enforcers who will ensure that there is no hunting of wild boars.
He said the DA-Cordillera immediately depopulated infected pigs and those within the 1-km. radius of infected animals.
Depopulation, however, is impossible for animals in the wild.
Leisley Deligen, livestock coordinator of the DA-Cordillera, said 26,415 heads of pig have died of ASF in the region, affecting 2,626 hog raisers.
A total of 7,770 pigs found within the 1-km. radius from where an infection has been confirmed, have also been culled, Deligen said.
The DA-Cordillera, he said, has allotted PHP40.27 million for swine repopulation, a slow but sure way of ensuring a sufficient supply of pork for local consumption. (PNA)