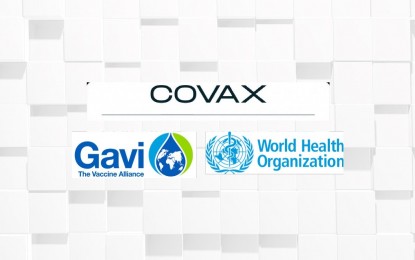 MANILA – The Philippines is set to receive additional 4 million doses of AstraZeneca and Pfizer vaccines through the COVAX facility in June, an official of the World Health Organization (WHO) said Monday.
"We are expecting up to two million of Pfizer doses to come in before the end of June, maybe as early as within the next ten days. We don't have specific days at this point of time, we are not clear whether all 2 million doses will come in one shipment or we expect 1 million doses first and next 1 million later on," WHO country representative Rabindra Abeyasinghe said in a televised Palace briefing.
Abeyasinghe said some two million doses of AstraZeneca will also be delivered to the country in June.
"So that's what we have right now, that earmarked for the Philippines from the COVAX Facility," he said.
To maximize the impact of the Covid-19 vaccines against the pandemic, Abeyasinghe urged the government anew to observe the prioritization plan especially when administering the jabs from the COVAX facility.
"We do understand that there is a need to start protecting the other groups. But, when we see that coverage, particularly in the A2 group is around 10 percent, it's still premature from our perspective to agree to use COVAX vaccines to any of the other groups because while recognizing the other groups are important, it is clearly defined that the largest number of deaths and severe cases are from the A2 group," he said.
Earlier, the WHO reminded the country to follow the prioritization list to ensure "a smooth delivery of vaccines" from the COVAX facility.
The Philippines has so far received 2,556,000 doses of AstraZeneca and 193,050 Pfizer vaccines through WHO-led COVAX facility.
As of May 23, a total of 4,097,425 doses have been administered nationwide to priority groups A1 (healthcare workers), A2 (senior citizens), and A3 (persons with comorbidities). (PNA)