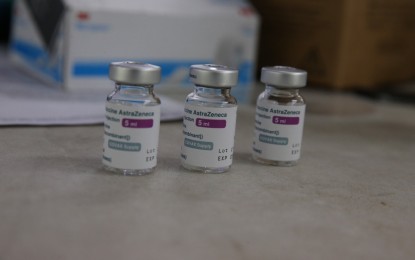 MANILA – The United States government is donating some of its excess supply of Moderna and AstraZeneca Covid-19 vaccines to the Philippines, Ambassador Jose Manuel Romualdez confirmed Friday.
In a radio interview over DZMM, Romualdez said the White House informed him on May 28 that the country would receive the donations "as soon as possible" although it has yet to provide details on the number of doses and exact date of delivery.
"In-inform ako ng White House na kasama ang Pilipinas na bibigyan nila and that it will be delivered even earlier so baka this June rin (I was informed by the White House that we were included in the list and that it will be delivered even earlier or by June this year)," he said.
"It's actually free. It's part of the help that they're giving to allies like the Philippines at tsaka mga ibang (and other) countries who really need it also," he added.
In a couple of days, Romualdez expects to get more details about the donation and the volume that the country will receive.
The Biden administration earlier announced that it would donate at least 80 million doses of coronavirus disease 2019 (Covid-19) for global use, which includes 60 million doses of AstraZeneca jabs and 20 million vials of other brands authorized for use in the US.
In a May 17 briefer, the White House said the US would be working with the COVAX Facility and other partners to ensure these vaccines are delivered "in a way that is equitable and follows the science and public health data."
"The United States will not use its vaccines to secure favors from other countries," it said. "We will continue to donate from our excess supply as that supply is delivered to us." (PNA)