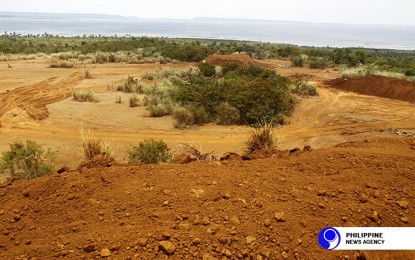 MANILA – The Department of Environment and Natural Resources (DENR) is targeting to facilitate the continuity of mining exploration projects in the country.

A still-unnumbered and soon-to-be-published DENR Administrative Order (DAO) will provide guidelines for automatic renewal of the exploration period covering such projects and timely declaration of mining project feasibility under various mining tenements, noted Mines and Geosciences Bureau (MGB) Mining Tenements Management Division OIC chief Danilo Deleña.

He said the DAO will cover all exploration permits and mineral production sharing agreements, financial or technical assistance agreements, and other similar mining tenements under the exploration stage.
"That DAO's issuance aims to ensure continuous conduct of exploration activities by all permittees, contractors and other holders of mining tenements,' he said Tuesday during the virtual MGB stakeholders' forum on government mining policies.
The existing renewal process is for parties concerned to submit all required documents and pay the renewal fee so MGB can evaluate their applications and approve these if justified, he noted.
He said MGB has been studying how to facilitate the process as several mining stakeholders already clamored for this, citing difficulty in complying with renewal requirements.
"The DAO answers their clamor," he said.
Such DAO will still require mining stakeholders concerned to pay the renewal fee and MGB to review their applications, he added.
Unlike the existing renewal process, he said documentary requirements in the DAO are minimal but stakeholders concerned must submit these 60 days before their respective exploration periods expire.
"If all's well with their applications, they'll be automatically renewed," he said.
According to Deleña, preparations are already underway for the DAO's publication in a newspaper of general circulation and submission to the University of the Philippines Office of the National Administrative Register.
"We're hoping to have the DAO published in a few days," he said.
MGB said of the Philippines' total land area of 30 million hectares, some nine million hectares have high mineral potential.
However, only 2.42 percent of the country's total land area was covered by mining tenements as of May 31, 2020, noted MGB.
The country's primary mineral commodities are gold, nickel and nickel products as well as copper, MGB said.
Available MGB data showed mining contributed some PHP102.3 billion to the country's gross domestic product last year.
National and local taxes, fees, and royalties from mining totaled PHP25.52 billion during the said period, MGB added. (PNA)