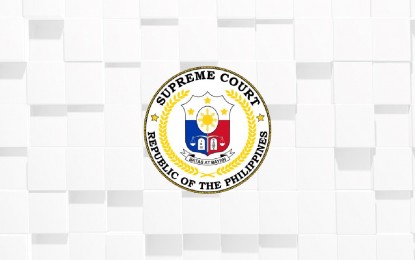 MANILA – The children of an Ibaloi couple who separated 74 years ago won their case to be recognized as legitimate heirs after the Supreme Court (SC) upheld a Court of Appeals (CA) ruling against the validity of the tribe-granted divorce.
In a 14-page decision recently made public, SC's Second Division said the laws in both the old Civil Code in effect at the time and the implementing rules of the Indigenous People's Rights Acts limited the State recognition to "marriages performed" in accordance with customary laws, rites, traditions, and practices and that there is "no mention of the recognition of dissolution of marriage in accordance with the indigenous peoples' customs".
Aside from express provisions in the Code of Muslim Personal Laws, the court noted that "at present, there is no similar law explicitly recognizing the matrimonial customs, rights and practices of the Ibaloi tribe".
"It would, therefore, be speculative at this point to link this right to cultural integrity to the dissolution of marriages between members of the IP communities, sans any supporting evidence," the SC said in affirming the 2019 CA decision.
In 1942, Pedrito Anaban and Virginia Erasmo married in accordance with Ibaloi customs. They had three children.
Five years after, the tribe's elders, citing Virginia's insanity, approved the couple's divorce and allowed Pedrito to remarry.
In 1952, Pedrito married fellow Ibaloi, Pepang, and they had eight children.
Upon Pedrito's death on September 2004, the children from the first marriage sued their half-siblings for summary settlement of the estate of their father.
A lower court in 2015 ruled that the first marriage was validly dissolved in accordance with the customs of the Ibaloi tribe and that the children from the second marriage were the legitimate ones.
The ruling was reversed by the CA.
In upholding the appellate court, the SC said the CA "did not err in pronouncing that the marriage of Pedrito and Virginia was not legally dissolved. As a consequence, Pedrito's subsequent marriage to Pepang was bigamous, thus void from the beginning. The status of petitioners as illegitimate children of Pedrito and their heirship as such insofar as Pedrito's estate is concerned can no longer be questioned". (PNA)