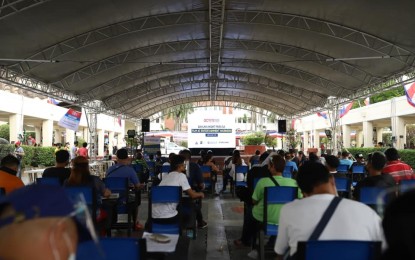 MANILA – Four hours after its new portal was launched on Friday, 19,545 Quezon City residents have already registered for the coronavirus disease 2019 (Covid-19) vaccine.
The QC government opened QC Vax Easy at around noontime to give their residents an option if they encounter difficulties accessing the eZConsult platform.
Earlier, Mayor Joy Belmonte recently warned eZConsult for its frequent technical problems.
"Pending another round of online booking to test eZConsult's system upgrade, we are offering QC Vax Easy as an option. With this new registration system, we are reducing the difficulty of manually booking your slots. Just register and wait for the city government to contact you for your schedule," Belmonte said in a statement.
The city government's contract with eZConsult is still valid, according to the legal department.
"The contract governing the legal obligations of eZConsult and the Quezon City Government remains subsisting, having undergone the process of a lawful procurement. Hence, any action to terminate it should also be in accordance with the said law," lawyer Nino Casimiro said.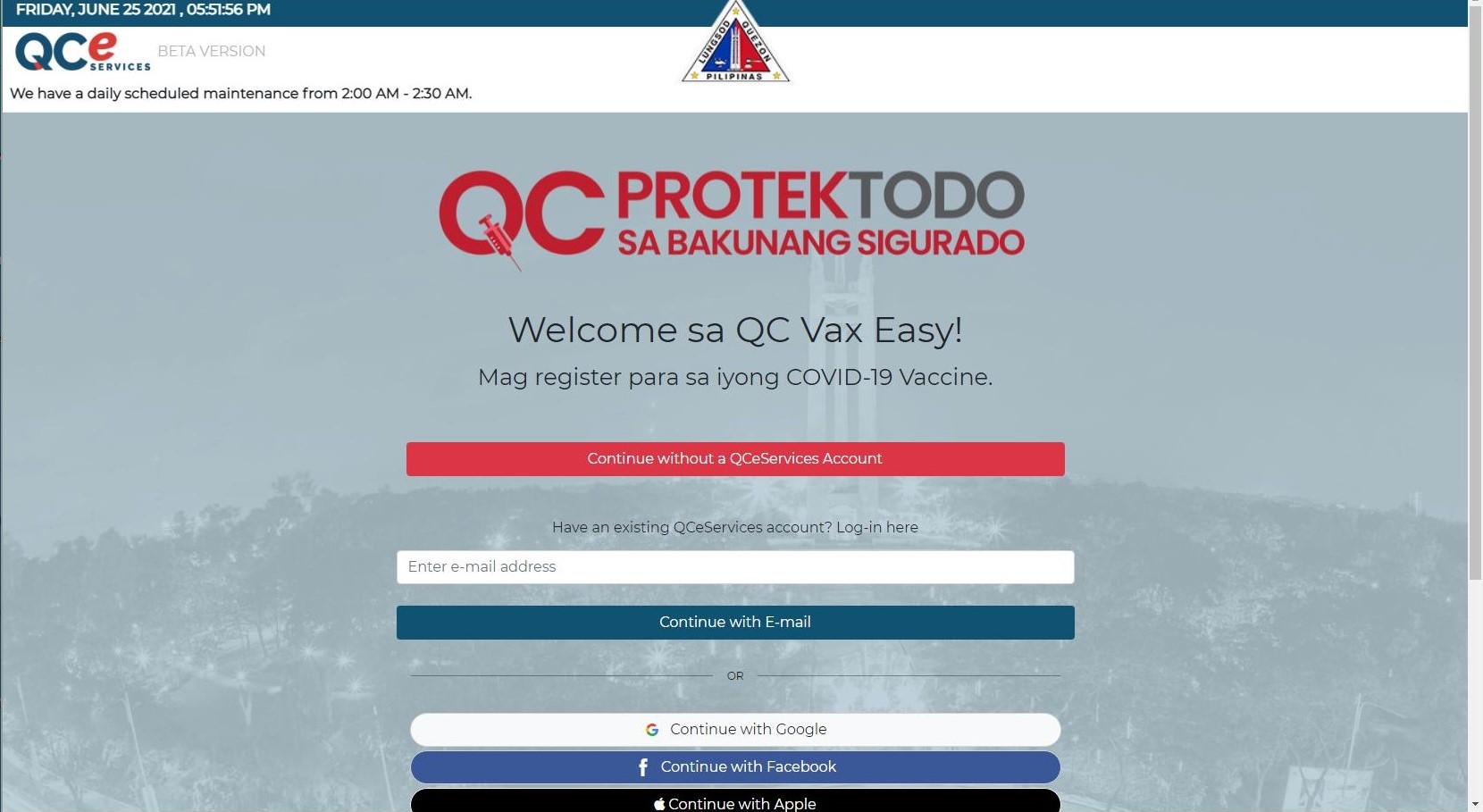 Under QC Vax Easy (https://qceservices.quezoncity.gov.ph/qcvaxeasy), registrants to the QCProtektodo Vaccination Program must fill up a form.
City Administrator Michael Alimurung said QC Vax Easy will implement the first-in, first-out system.
Those who registered first will get faster vaccination schedules depending on the supply and based on the prioritization group set by the national government.
The exact date and time and the assigned vaccination site will be provided by the City Health Department. (PNA)