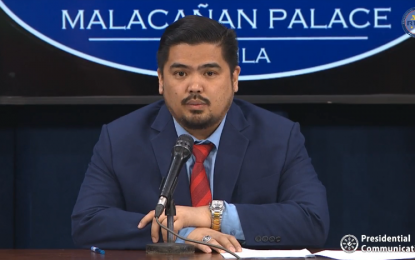 MANILA – The release of over 35,000 permits has been expedited with the help of the Anti-Red Tape Authority (ARTA) as of June 2021.
Data from the Authority showed that it has expedited the release of at least 35,146 pending permits. This is in line with the ARTA's commitment to fight corruption in government through streamlining and the eradication of red tape.
These figures include the 8,510 permits, license, clearance, and certifications which were automatically approved or released by numerous government agencies from the period July 2019 to June 2021.
The Authority also launched its flagship National Effort for Harmonization of Efficient Measures of Inter-related Agencies (NEHEMIA) Program that aims to reduce the processes, requirements, and processing time by 52 percent for five priority sectors.
This is also in line with ARTA's belief that more efficient services can be achieved through collaboration and innovation.
Among the five priority sectors is the telecommunications sector. In July 2020, the ARTA, along with key agencies, signed a Joint Memorandum Circular to streamline the permitting process for telecommunications towers.
This has led to the release of 26,636 pending permits in the telecommunications sector, as of June 2021. Of this number, 3,090 are from DITO Telco; 21,689 are from PLDT/Smart; and 1,857 are from Globe.
The ARTA has also acted upon at least 1,178 complaints on violations of the Republic Act No. 11032 or the Ease of Doing Business and Efficient Government Service Delivery Act of 2018 from December 2019 to June 2021.
Of this number, 235 complaints are undergoing investigation, 537 have been resolved, and the rest are being reviewed. The agency has also forwarded 5,630 non-anti-red tape-related complaints to appropriate agencies.
The ARTA has also filed at least 528 cases and counts against R.A. No. 11032 offenders, as of June 2021. This number includes eight that were filed before the Civil Service Commission (CSC), 511 before the Office of the Ombudsman, three before the Office of the President, and six before the courts and prosecutor's office.
Secretary Jeremiah Belgica, ARTA Director-General, recently vowed to intensify the agency's anti-fixer operations, especially along East Avenue in Quezon City, where several government agencies are located and where fixers have proliferated.
From May to June 2021, a total of 11 fixers fell in six entrapments launched by ARTA, the Criminal Investigation and Detection Group (CIDG), and other concerned agencies.
On May 24, the task force quarry head of Tarlac City was nabbed in an entrapment three days after a private citizen filed a complaint against him for extortion before the ARTA.
A fixer was also arrested in an ARTA-CIDG bust outside the Bureau of Internal Revenue (BIR) in Lipa City, Batangas on June 3. A show-cause order was also issued against the head of the said office—a sign of ARTA's commitment to going after the big fishes and not just small-time offenders.
Another fixer who offered his illegal services to Undersecretary Carlos F. Quita, Deputy Director-General for Finance and Administration, was caught outside the Land Transportation Office (LTO) in Quezon City last June 15.
LTO Assistant Secretary Edgar Galvante expressed his readiness to coordinate with ARTA in its crackdown on fixers. Since then, eight more fixers have been arrested outside LTO offices in Marikina City, Quezon City, and Caloocan City.
Belgica said he believes streamlining government systems will pave the way to ridding the country of red tape and significantly lessening corruption in the government.
"(The bureaucratic systems are) a very clear pain point that businesses and private sectors have been accustomed to," he said in an ANC interview on Wednesday. "Now, we are seeing the end of those practices."
One of the main targets of the ARTA is to streamline and eventually automate government processes.
With this, the ARTA had a total of 40 issuances, which include policy recommendations to various government offices, advisories, Memorandum Circulars (MCs), and JMCs, aimed at simplifying processes.
In accordance also with R.A. No. 11032, the ARTA directed all local government units to set up their electronic Business One-Stop Shops (eBOSS). As of June 2021, at least 580 LGUs have set up their eBOSS.
Belgica believes that this is because of the "strong push of the President to streamline and automate their business permit and licensing systems."
All these initiatives have led to the improved ranking of the Philippines in the World Bank's annual Doing Business study. From 124th place in 2019, the country jumped 29 notches landing on the 95th spot in 2020. (PR)