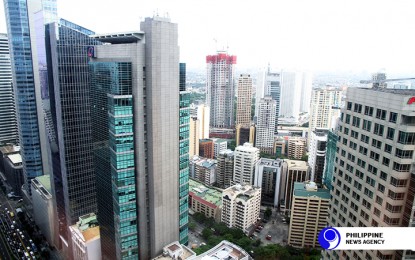 MANILA – An economist forecasts a 10.9 percent growth for the Philippine economy for the second quarter of 2021, a big reversal from the decades-low -16.9 percent same period last year.
In a report, ING Bank Manila senior economist Nicholas Mapa that while the year-on-year print is projected to be an expansion he forecasts the quarter-on-quarter figure to be at -1.5 percent, which is better than the -4.2 percent in the first three months of this year.
"All sectors are expected to post growth led by capital formation, government spending, and household consumption," he said.
The Philippine Statistics Authority (PSA) is scheduled to report the 2021 second quarter print on August 10.
Mapa said second quarter output, as measured by gross domestic product (GDP), was hampered by the implementation of the enhanced community quarantine (ECQ) in the NCR Plus bubble, which covers the National Capital Region (NCR) and four surrounding areas namely Bulacan, Rizal, Cavite and Laguna, from March 29 to April 11.
A modified ECQ was implemented in the said bubble until May 14.
Mapa said these movement restrictions immediately impacted negatively both the employment and manufacturing sectors, thus, the -1.5 percent growth projection for the second quarter.
"With the Philippines headed for yet another lockdown, and one that may be more stringent and protracted than the Alpha variant version, we are expecting the Philippines to post flat to negative QoQ (quarter on quarter) GDP growth in the 3Q as well," he said.
NCR is again under the strictest quarantine classification, ECQ, for two weeks starting August 6, in a bid to address the rising coronavirus disease 2019 (Covid-19), particularly due to the more contagious Delta variant.
Mapa said earlier outlooks for an economic recovery this year "is indeed turning out to be like 2020 (QoQ) GDP swinging from gains to contraction) with the Philippines likely headed for a lower growth trajectory once base effects fade."
"Our full-year GDP forecast is now at 3.8 percent from 4.7 percent previously, factoring in a four-week ECQ style lockdown in August," he added. (PNA)