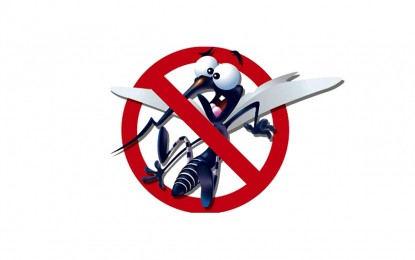 BAGUIO CITY – Mayor Benjamin Magalong has reminded all village officials here to conduct weekly clean-up activities to prevent mosquitoes from thriving as dengue cases recorded a five-fold increase from January to August this year.
Magalong, in a media interview on Monday, said he has already directed barangay officials to immediately mobilize their Barangay Anti-Dengue Brigade (BADB) and to comply with the city Anti-Dengue Ordinance that requires regular cleaning activities.
The mayor said the City Health Services Office (HSO) has reported 671 dengue cases from January to August 6 this year, compared to the 123 cases in the same period last year.
The HSO also reported seven deaths due to dengue.
"We have to do continuous clean-up activities, it should become a part of our regular schedule because it is the only way that mosquitoes will not live among us," he said.
Magalong earlier issued Executive Order No. 94-2001 ordering all barangay officials to direct, instruct and assist all households and business establishments within their respective areas of jurisdiction for the conduct of daily search and destroy activities of dengue breeding sites.
From the city's 128 barangays, the HSO saw the clustering of dengue cases in 32 barangays from July to August this year. (PNA)