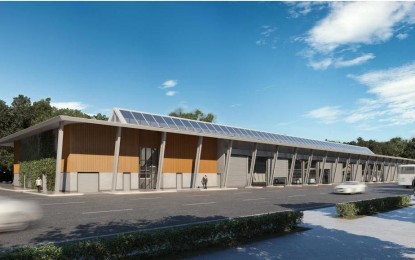 MANILA – Department of Transportation (DOTr) Secretary Arthur Tugade on Tuesday said planning for the Davao High Priority Bus System (HPBS), also known as the Davao Public Transport Modernization Project, is ongoing and is expected to be fully operational by the third quarter of 2023.
In a Facebook post, Tugade said conceptual engineering designs to preliminary engineering design and loan processing for the HPBS are currently ongoing.
He said the project is made up of three major components—public transport system improvement, institutional capacity strengthening, and social development program.
"This project aims to provide the Davaoeñeos a modern and reliable high priority bus system, as well as deliver a much-improved public transport infrastructure and services," Tugade said.
The HPBS, he said, will prioritize interconnected bus services along its 626-kilometer road network.
"It encompasses the development of 5 depots, 3 terminals, a driving school, along with the installation of 1,075 bus stops and other pedestrian improvements," Tugade said.
The project is expected to break ground by the second quarter of 2022 and is capable of serving 800,000 passengers per day once completed.
"This is what we call holistic infrastructure development. This is a testament that our projects are not concentrated in Central Luzon alone—we are also bringing inclusive transport development to the Visayas and Mindanao," Tugade said. (PNA)