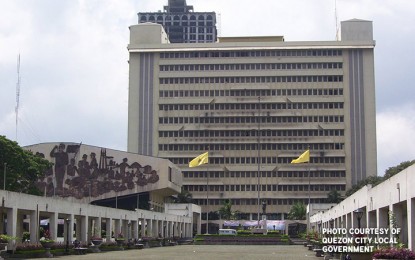 MANILA – Mayor Joy Belmonte is open to having Quezon City host a public archeological museum, as Antique Representative Loren Legarda suggested, to help promote knowledge about the country's heritage and cultural evolution.
"If (the) national government is willing to have a branch museum in Quezon City, as you know my first love is heritage management, we'll be happy to host something like that," she said Thursday during the "Stories for a Better Normal" online discussion on urban mobility.
She said Quezon City already has a museum of social history at the Quezon Memorial Circle.
However, she said that Quezon City doesn't have an archeological museum as the area has few archeological sites.
The city's previously excavated artifacts haven't been located yet, she continued.
In contrast, Belmonte said Manila has a number of archeological sites and artifacts.
"We urge Manila to build an archeological museum because they have much more archeological materials in Intramuros and other old sites while Quezon City is relatively new," she said.
Intramuros is the fortified walled city which the country's Spanish conquerors built during the 16th century, replacing Manila's pre-hispanic settlement along Manila Bay.
Archeology is the scientific study of tools, pottery, and other material remains to better understand both ancient and recent human past.
Legarda said the archeological museum Belmonte suggested for Manila can still be located in Quezon City.
"Such museum can house archeological artifacts, research, and findings and can be a research center for National Capital Region," Legarda suggested during the online discussion, referring to the area also known as Metro Manila.
She said the museum "does not have to be limited to Metro Manila alone, it can be for the whole country so that there will be a place and that can be in Quezon City."
According to Quezon City LGU's website, the educational credentials of Belmonte include a master's degree in philosophy from University College London's Institute of Archeology and a master's degree in museum studies from UK-based Leicester University.
During the discussion, Belmonte said Quezon City LGU was already able to build about 93 kilometers of interconnected and protected bike lanes across the city to help promote sustainable urban mobility.
Such lanes are for bikes only, she noted.
To promote safety, she said Quezon City LGU also invested in about 5,000 helmets and distributed these to bikers using the city's bike lanes but who don't have personal protective equipment.
Data she presented during the discussion also showed Quezon City LGU was able to establish eight integrated bus routes where 108 buses run following scheduled trips.
Those routes connect various Quezon City areas to major transport lines such as the ones under the Light Rail Transit Authority, she said.
Private bus operators are Quezon City LGU's partners in such undertaking, her presentation also showed. (PNA)